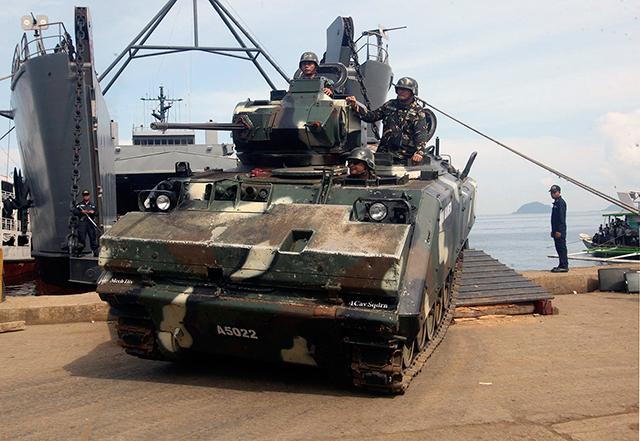 Armed Forces chief Gen. Hernando Iriberri has ordered the military unit in Sulu to finish off the Abu Sayyaf before the end of President Benigno Aquino III's term in June.
Col. Alan Arrojado, commander of the Joint Task Group Sulu, said Iriberri gave the order during his visit to the province last Friday.
"He said we should continue our relentless operation," Arrojado said, referring to Iriberri. "If we can finish the Abu Sayyaf during the term of President Aquino, we should do it as soon as possible."
Arrojado, who described the mission as "doable," said he told Iriberri that they will "try our best to accomplish our mission."
"We will exert our best effort. We have no choice but to do it," he said.
The Abu Sayyaf is a loosely organized band of Islamic fundamentalists known for carrying out kidnapping, including of foreigners, and bombing operations in the past.
At present, the group is holding several foreign and Filipino hostages in Sulu, including a Dutch wildlife photographer kidnapped in Tawi-tawi in February 2012.
The military estimates the number of active Abu Sayyaf members to about 200, most of them operating in Sulu.
Arrojado said for their mission to succeed, they will need the help of local government units.
"This actually requires a whole of nation approach, including the local government. We are just part of the solution," he said. —KBK, GMA News