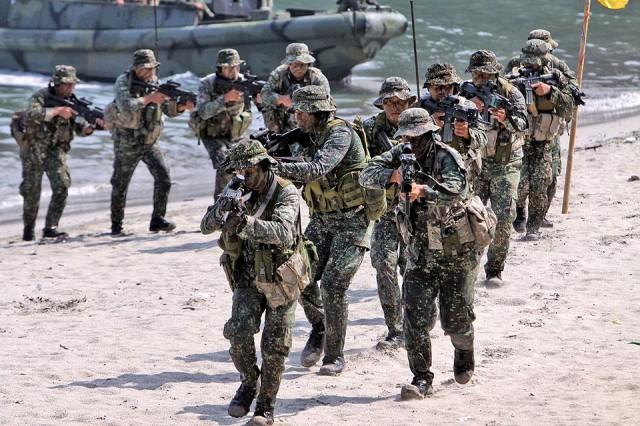 The military has deployed fresh Marine troops to Sulu "to finish off the Abu Sayyaf," which is currently holding several Filipino and foreign hostages, a spokesman said Tuesday.
"The command is indeed committed to finish off the Abu Sayyaf, that's why we are pouring in forces there," said Maj. Filemon Tan, spokesman for the Armed Forces' Western Mindanao Command.
"If you want to corner the Abu Sayyaf, we have to add forces there," Tan added.
The additional forces, composed of more or less 500 officers and men of the Marine Battalion Landing Team 1 (MBLT 1), left Sangley Point in Cavite City on Monday. They are headed by Col. Noel Beleran.
At present, there are two Marine battalions deployed in Sulu, in addition to the four stationed there.
Navy spokesman Col. Edgard Arevalo said the Marine Battalion Landing Team 2 (MBLT 2) may be pulled out from the province in the future for retraining now that MBLT 1 has been deployed there.
"They will be relieving 2nd Marine battalion," Arevalo said of the MBLT 1. "It's part of the retraining process. The reason is we need to retrain and refurbish them (MBLT 2)."
The Abu Sayyaf has about 200 to 300 men in Sulu, based on military estimates.
President Benigno Aquino III, the military's commander in chief, has ordered an intensified operation against the Abu Sayyaf following the beheading of a Malaysian hostage in November last year. —KBK, GMA News (Published February 2, 2016 4:52pm)