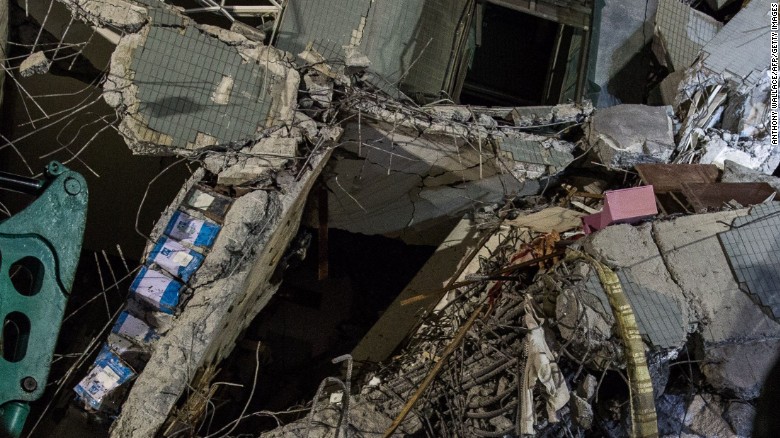 The Taiwanese government has ordered an investigation into the building's collapse, as images emerged showing tin cans built into the walls of the toppled complex.
Emergency workers came across the tin cans during the rescue operation, Taiwan's state-owned Central News Agency reported. They appear to have been used as construction fillers in beams.
Taiwan's interior minister and other officials said they would open an investigation into the building's collapse when the rescue operation ends, according to CNA. Tainan Mayor Lai Ching-te said he would order a probe as well.
However, an engineer told CNA using tin cans "for such purposes in construction was not illegal prior to September 1999, but since then styrofoam and formwork boards have been used instead."
The building is one of 11 that collapsed after the quake, CNA reported, but is the only high-rise to completely crumble.
"The building essentially collapsed onto itself," Elise Hu, an NPR correspondent who was in Taipei when the quake hit, told CNN. "When you see the aerial images around Tainan, the rest of the buildings are standing. But this particular apartment complex is as damaged as it is."