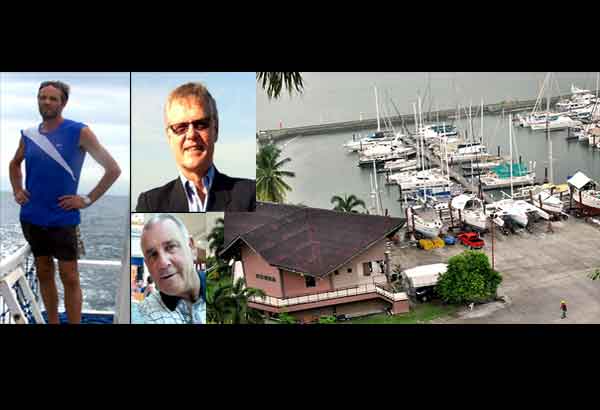 ZAMBOANGA CITY, Philippines - The Armed Forces' Western Mindanao Command (Wesmincom) condemned Friday what it described as the terroristic and inhumane treatment by the Abu Sayyaf group of captives taken six months ago from a resort in Samal Island off Davao province.
Wesmincom issued the statement after a bandit group believed to be with the Abu Sayyaf released on social media on Tuesday a third video of Canadians John Ridsdel and Robert Hall, Norwegian Kjartan Sekkingstad, and Filipina Marites Flor.
The three foreign captives were clearly emaciated when they were presented shirtless and surrounded by armed men.
One of the gunmen in the video placed a bolo against the neck of one of the victims and said the families and governments of the captives have until April 8 to comply with demands or they would be harmed.
No ransom figure was mentioned in the video but the Abu Sayyaf earlier demanded a ransom of P1 billion for each of the foreign captives.
The victims were seized from a Samal Island resort in September last year and are believed to be being held in Sulu.
"Westmincom comdemns such terroristic and inhumane treatment of the victims," Maj. Felimon Tan Jr., spokesman of Westmincom, said. Sulu is within the Wesmincom's area of operations.
Tan said Westmincom chief Lt. Gen. Mayoralgo dela Cruz has issued a standing order for troops to pursue and neutralize the Abu Sayyaf group.
"Our troops are continuously conducting intensified combat operations to search [for] and neutralize terror group Abu Sayyaf and prevent them from conducting terroristic activities," Tan said.
The military official said he is confident that, through cooordination with civilians and local officials, security forces will be able to find and defeat the Abu Sayyaf.
"Our troops will get these terrorists sooner or later, it's just a matter of time," he said.