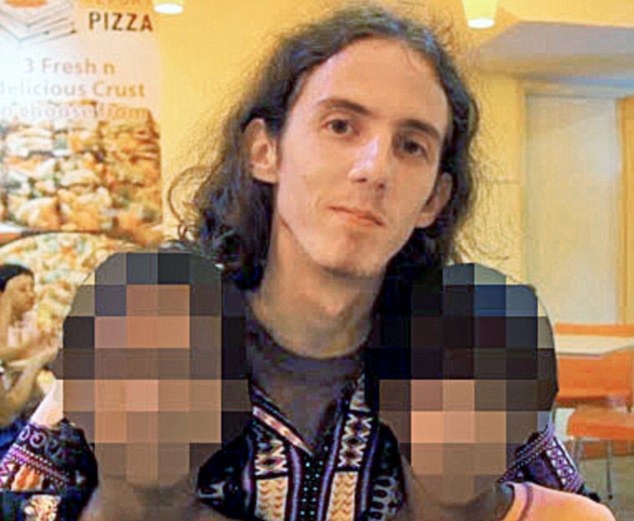 Public outrage is mounting in Malaysia over the case of a British paedophile who abused dozens of children, with some questioning why the Malaysian authorities failed to catch on to the heinous acts committed.
Malaysians have taken to social media since news broke last week that Richard Huckle, 30, was caught with more than 20,000 images of horrific child sex abuse and had confessed to sexual attacks on an estimated 200 children - some as young as six months - during his time in Malaysia and Cambodia.
Netizens lamented the lack of safety nets to identify and stop paedophiles, raising questions over non-governmental organisations' screening of volunteers.
"How was it that he fell through the cracks undetected? Was he not vetted before he was allowed to become a volunteer worker, especially one who had access to children?" said Chew Suenyee on Facebook.
Selangor state Speaker Hannah Yeoh wrote on her Facebook page: "We need to review all our processes for voluntary work, welfare homes and our Home Ministry needs to be serious in pursuing real crime and not waste time with petty political charges."
Huckle was in Malaysia from 2006 to 2014 as an English teacher and church volunteer, with reports emerging that he targeted impoverished children.
A British court will issue its sentences tomorrow on Huckle's 91 charges of child abuse with 23 children in Malaysia.
Residents of a longhouse in a residential estate in Kuala Lumpur said Huckle, who stayed in the area for a year, was always walking around with a camera, The New Straits Times newspaper reported yesterday.
"When he came, I asked what he was doing here. He told me he came to take photos," village head V. Sundram, 65, told the paper. He said Huckle had come around in April 2013 and again in 2014.
Since the horrific details of Huckle's actions were revealed during court proceedings, the public backlash has been scathing.
Netizens expressed outrage online, calling for harsher punishments against him than the life sentences the court may issue.
One netizen, Paul Lau, said: "I hope this demon never leaves prison and never gets parole".
There were also questions over why it took authorities so long to take action and over Huckle's ease of travelling in and out of Malaysia - with netizens contrasting that with the country's boastful reputation of screening potential terrorists at immigration.
Some parents posted cautionary messages on Facebook, warning others against recklessly posting photos of their children.
"This needs to be taken seriously by parents who often post cute photos of your children online, beware of such human beings because they exist," said Ms Nur Hidayah Razak.