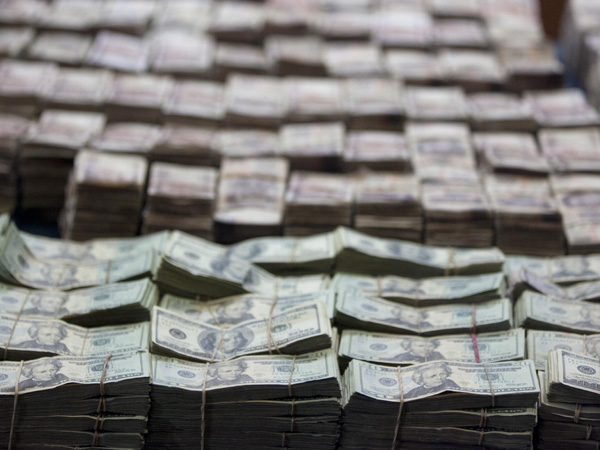 But AFP denies claim, insists no traitors in its ranks
DAVAO CITY - Jolo Mayor Hussin Amin accused the military of colluding with the notorious ISIS-linked Abu Sayyaf Group (ASG) and said some officers partook of the ransoms paid for the freedom of some of the group's hostages.
Amin claimed that military officials had been using some Abu Sayyaf members as their "assets," a slang to refer to spy or informant.
He asked the government to investigate these officers who are in cahoots with the terrorists and for the Armed Forces of the Philippines to conduct a loyalty check among its ranks.
"Mga scalawags, eh dapat nga huwag na lang patago, kung meron, imbestigahan, oo na andoon na ang ransom, pero imbestigahan kung sino ba mga ito? Sino ba ang kumikita sa ransom? Hindi naman Abu Sayyaf. Iyan ang mga grupo na sabi iisa lang, ngayon dumadami na dahil may mga andiyan, ay ginagawang asset doon, sinasabing hindi nila asset, alam naman ng military yan (These are scalawags. They should be exposed, investigated. Yes, ransom was paid, but who are making money? It's not the Abu Sayyaf. These are groups, and they are mushrooming because they are the military's assets)," he said in a television interview.
Amin, a former judge, said the Abu Sayyaf may be getting support or information from scalawags within the military.
"These are the people who are in connivance with the scalawags in the military kaya malakas ang loob. Sabihin na ba ang totoo kung mayroon man ransom, dapat alamin kung sino ba ang gumagawa ng ransom. Sino ba ang kumikita sa ransom, dapat dito ikulong (The people asking and receiving ransom, those who made money should be jailed)," Amin said.
Amin, a former congressman, said that a colonel in the military benefited from the ransom paid for the release of Alberio Canda who was kidnapped in Sulu in 2004 and freed a month later. He said a congressional inquiry into the kidnapping showed the alleged involvement of the military officer.
"It is on the record in Congress, na in-connivance sa chief of Intelligence sa Sulu (the chief of intelligence (division) connived). Nag-conduct kami ng investigation nang kinidnap si Dr. Canda. Kumita ang isang colonel, yung may kahati siya. Nasa Congress yan kaso hindi man lang nila binibigyan ng atensyon. Dapat huwag na lang itago ba (We conducted an investigation when Dr, Canda was kidnapped. A colonel made money, he was a partner. That case is in Congress but lawmakers never gave it much attention. They should not hide that case)," he said.
No traitors
The Armed Forces of the Philippines (AFP) immediately denied the allegations, maintaining that there are no traitors in the military.
AFP spokesman Brig. Gen. Restituto Padilla said there is no reason to doubt soldiers.
"Our Armed Forces and police have been at the forefront of the fight against all KFRGs (kidnapping-for-ransom groups) and the ASG for a long time. We have lost so many servicemen in the process. We do not doubt the dedication and commitment of our troops," Padilla said.
He said commanders on the ground are in full control of all troops and are focused on their primary mission of getting the Abu Sayyaf rebels and saving their hostages.
"There is also an established system to ensure no spies and traitors are in our ranks. There also exists strong measures to deal with those found to have violated their oath," he stressed.
Major Felimon Tan, spokesman of the Western Mindanao Command, dared Amin to prove his allegations.
"He has to prove that. Kung meron, bakit hindi niya sabihin sa amin? Yan ang mga hindi dapat nangyayari, yung mga ganyan, within the organization, it makes the organization suffer. Sundalo ka tapos ganoon ang gagawin mo, napakasakit naman noon (If there's such a case, why doesn't he inform us? These things should not happen, it makes the organization suffer. You're a soldier and you do this, that is painful)," he said.
The allegations came in the wake of the beheading of Canadian Robert Hall on June 13.
Hall was one of the four persons kidnapped in Samal Island in September last year. His fellow Canadian, John Ridsel, was beheaded by the ASG on April 26 after the Philippine and Canadian government snubbed the bandits' demand for P300 million ransom.
Padilla said such accusations can undermine the operations to catch the rebels.
"And we will hold the one who released the statement accountable if he can't substantiate his allegations. Local government officials are at the lead of addressing peace and order in their communities with the police and the AFP as partners," he added.
Padilla said this cooperation is the cornerstone in coming up with a permanent solution to the problem of lawlessness.
"Local officials should also come up with socioeconomic plans that can help the locals veer away from supporting these crime groups masquerading as Robin Hoods when they share the money received from kidnapping. After all, peace and order is their primary responsibility in their respective provinces," he pointed out.

Probe
But despite the military's denial, Malacañang on Saturday called for an investigation on the alleged connivance between certain ranking military officers with the ASG.
In a radio interview, Presidential Communications Secretary Herminio Coloma Jr. said Amin's claim should be investigated because it may undermine the campaign of the government against the bandit group.
"Medyo mabigat yata 'yung paratang na nakapaloob diyan [This claim is a serious matter]," Coloma said in a radio interview.
"Paano naman kung basta-basta na lang natin tatanggapin 'yan. Ang sagot agad natin imbestigasyon. Hindi naman yata makatwiran 'no dahil nakikita naman natin na isinasagawa ng pamahaalaan ang nararapat at nag-uukol tayo ng puspusang pagsisikap sa pagtugon sa problema [We cannot just accept the allegations. Our immediate answer is to seek a probe. We do not think it is fair since we have seen the government take the necessary steps and undertake serious efforts to address the problem]," he added.