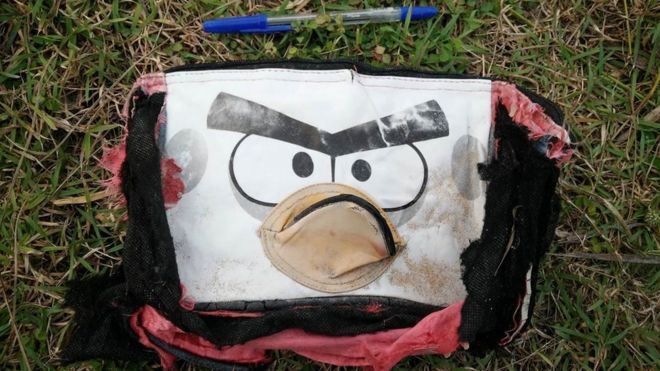 An Angry Bird bag found
Photos of several personal items that washed up on a Madagascar beach have been released, suspecting links to the missing Malaysia Airlines Flight MH370. The items, which included purses, backpacks and part of a laptop case, were found by independent searcher Blaine Gibson, BBC reported.
The photos were reportedly released by campaigners for families of those on board the missing Boeing 777-200. The items were discovered earlier in June on Riake beach, on the island of Nosy Boraha in northeast Madagascar. Gibson, who found two pieces of debris that may be from the aircraft during the same time, said that it could be possible that the items may be irrelevant in the search for Flight MH370.
Gibson, who has funded his own search for Flight MH370 debris in east Africa, recently found three pieces of debris in Madagascar. He had also found a piece of debris in Mozambique in March, which Australian investigators believe is almost certainly part of the missing plane.
Sheryl Keen, the group's head, said the images were being posted "to make sure everyone has the right and opportunity to view these items."
"The nature of aviation investigations [means] usually people don't get to see the nitty gritty of it. But because these have been found by members of the public we're able to take this opportunity to display the objects," Keen added.