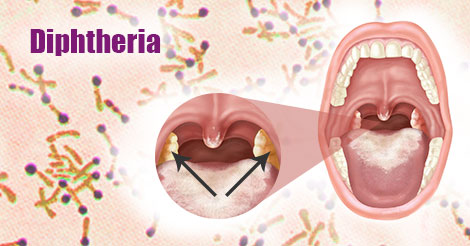 SEREMBAN - Six new diphtheria cases have been recorded in the Negri Sembilan from July 18 to 21.
Out of the six people, four are children of the first diphtheria victim, a 41-year-old woman from Rembau, who has been isolated for treatment at the Tuanku Jaafar Hospital (TJH) since July 16.
The four children, aged eight, 12, 15 and 21, have been warded and isolated at the same ward in TJH with their mother since July 18.
State Health director Dr Abdul Rahim Abdullah said blood tests were done on the woman's eight children, of whom four tested positive for diphtheria.
"We have begun treatment to help them recover. For now, all of them are in stable condition," said Abdul Rahim.
He said all four children were fully vaccinated.
"As all of them had been vaccinated, they are showing good response towards the treatment," he said.
Meanwhile, two more cases, which were confirmed this morning, involved two health department staff from the Klinik Kesihatan Rembau.
"They were among the staff who had close contact with the first victim when the latter came to the clinic for treatment. One of the staff, aged 50, is currently being warded and isolated at the Tampin Hospital while another staff, aged 28, is currently under house quarantine. Both have been showing positive progress and are in stable condition," he said.
Abdul Rahim urged the public who show diphtheria symptoms to seek treatment at nearby clinics as soon as possible.
"The impact of the virus on children is worse compared to adults due to the higher immunisation system in the latter. We urge everyone to get treatment as soon as possible if they have the symptoms. I also encourage everyone to check on their vaccination history to protect themselves and their children from contracting this virus, which can be fatal," he said.