KUALA LUMPUR - Counting down to Merdeka just two days away, local churches urged Christians here to cast aside their trepidation and work to help fellow Malaysians regardless of their ethnic and social backgrounds to restore peace and prosperity.
In a statement today, the Christian Federation of Malaysia (CFM) remarked that a climate of fear was spreading through the country in the wake of the recent terrorism strike by Islamist extremists against a pub in Puchong, Selangor and other "deliberate" acts of discrimination and hate that seek to erode the people's civil liberties.
It did not specify the acts, but urged Malaysian Christians not to lose heart and succumb to hopelessness but instead do their part to repair the wounds inflicted on society by getting together and performing acts that celebrate the country's diversity, keeping with the spirit of Merdeka that also signalled the country's independence from colonial Britain on August 31, 59 years ago.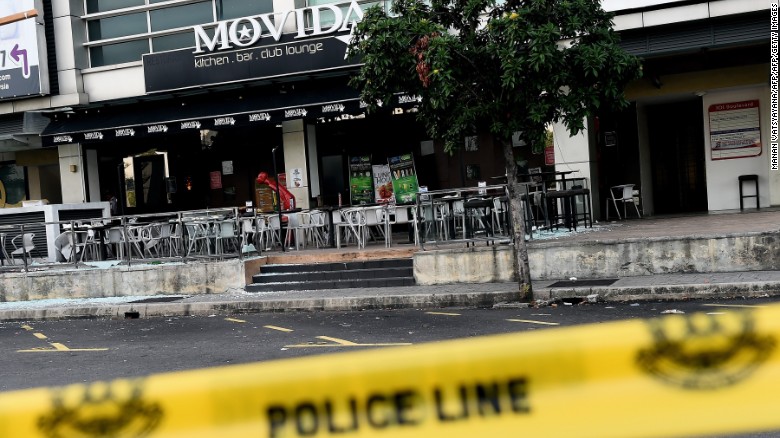 Islamist State's terror attack in Puchong
"The spirit of Merdeka and Malaysia is one of welcome and inclusivity, not fear and xenophobia. Let us commemorate this year by celebrating our unity through our diversity," said the umbrella organisation representing over 90 per cent of local churches.
In its advice, the CFM spelt out how Malaysian Christians can help in meaningful ways: By ministering to the needy, healing the broken-hearted, deliverance of those under bondage, restoring of rights to the marginalised and disadvantaged, set at liberty those who are bruised, hurting and traumatised, and teach about freedom.
"Such will bring back trust, peace, confidence, hope, collaboration, meaningful sharing, partnership towards sustainable economic, social, cultural and political growth and development that is the anticipation of every citizen and resident," it added.