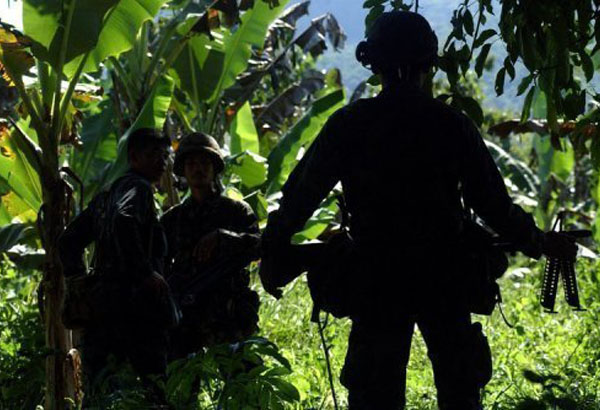 One military officer was killed and four soldiers were wounded on Thursday as Army troops pursued the terrorist group Abu Sayyaf in a gunbattle in Basilan.
The soldiers have been going after the rebels under Furuji Indama alias Abu Dujana in Cabcaban in Sumisip town, Western Mindanao Command spokesperson Major Filemon Tan said.
The firefight started at 7:10 a.m. as troops from the Army's 19th Special Forces Company of the 4th Special Forces Battalion chased the terrorists.
Soldiers from the 64th Infantry Battalion and the 3rd Scout Ranger Battalion were sent for reinforcement and to block possible withdrawal routes, Tan said.
Identities of the casualties were withheld pending the notification of their families.
"As of now, airstrikes continue to be carried out," Tan said.
Early this week, Armed Forces of the Philippines chief Gen. Eduardo Año said they were looking at a six-month deadline to eliminate terrorists groups like the Abu Sayyaf as part of a new campaign strategy dubbed Development Support and Security Plan Kapayapaan. JE/rga