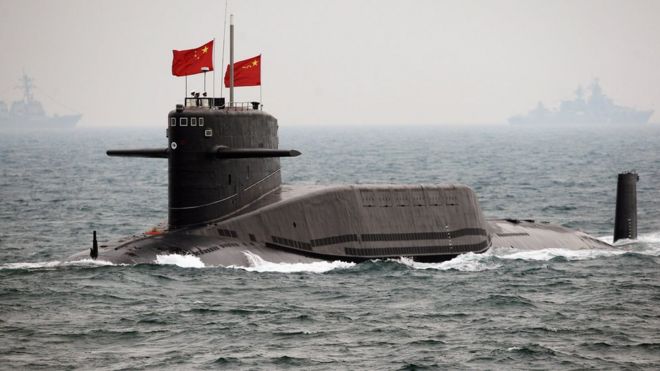 Hong Kong (CNN) - Chinese state media has taken aim at Rex Tillerson, President-elect Donald Trump's pick for secretary of state, after he suggested a more aggressive strategy toward Beijing in the contested waters of the South China Sea.
In his confirmation hearing Wednesday, Tillerson, the former CEO of oil giant ExxonMobil, said that China should be denied access to the islands it has built.
The Global Times, a provocative but state-sanctioned tabloid, said that "unless Washington plans to wage a large-scale war in the South China Sea, any other approaches to prevent Chinese access to the islands will be foolish."
"Tillerson had better bone up on nuclear power strategies if he wants to force a big nuclear power to withdraw from its own territories," the unbylined opinion piece said on the paper's English-language site.
It concluded that Tillerson's statements were "far from professional."
"If Trump's diplomatic team shapes future Sino-US ties as it is doing now, the two sides had better prepare for a military clash."
The paper is published by the People's Daily -- the ruling Communist Party's mouthpiece. It's known for its hawkish and colorfully-worded editorials but analysts say it doesn't necessarily reflect Chinese policy.
The English-language China Daily took a similar stance but questioned whether Tillerson's views would translate into US foreign policy.
"Such remarks are not worth taking seriously because they are a mish-mash of naivety, shortsightedness, worn-out prejudices, and unrealistic political fantasies. Should he act on them in the real world, it would be disastrous," it said.
"What happened on Wednesday shows that if and when confirmed, Rex Tillerson needs to first acquaint himself with the ABCs of China-US relations and diplomacy at large."