KANGAR - Social activist Amri Che Mat (pic), 44, has disappeared without a trace for over four months in allegedly the same dramatic way as pastor Raymond Koh Keng Joo.
Amri is a co-founder of Perlis Hope, a charity organisation. He was also a mountain climber who was part of the 1997 Mount Everest Malaysian expedition team.
His wife Norhayati Mohd Ariffin said that she was dumbfounded with what had taken place and claimed her husband had no enemies and was a helpful man who believed in secular charity and felt a deep sense of obligation to help the poor.
"I have heard people accusing him of being a Shia Muslim and tried to spread the teachings to others but that's all nonsense," she said.
Norhayati, 44, said witnesses saw five vehicles box in Amri's car before taking him away just 550m from their home.
His black 4WD, she said, was found later near Timah Tasoh Dam with the windscreen smashed.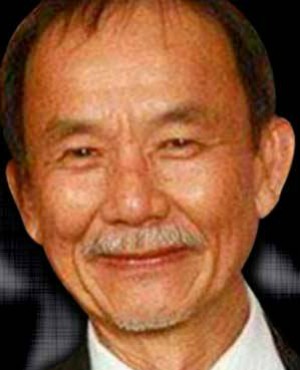 Pastor Raymond Koh
She said the incident happened on Nov 24 at about 11.30pm and she lodged a police report the next day. Another report was lodged on Dec 8 regarding statements from eye witnesses.
The alleged abduction is similar to a video purportedly showing the abduction of Koh on Feb 13. Koh is still missing too.
Norhayati said that on Feb 24, she made another police report after having more information on her husband.
"We found someone who claimed that his cousin abducted Amri. We were sceptical until he mentioned that Amri was wearing orange slippers when he was abducted. He was indeed. But no action was taken," she claimed.
She claimed that all they were told by the police was that the case was being investigated by Bukit Aman.
Norhayati is a primary school teacher and a mother of four children aged between 10 and 19.
She is pleading with the authorities to help locate her husband whom she said is a foreign exchange trader and a social activist.
"My husband has been missing from our lives for more than four months now. I miss my husband and the children miss their father," she said when met at her house at Kampung Padang Behor here yesterday.
"My children and I are so depressed. My daughter is sitting for her SPM examination this year. It's already affecting her studies," she said. -
the Star 27 March 2017