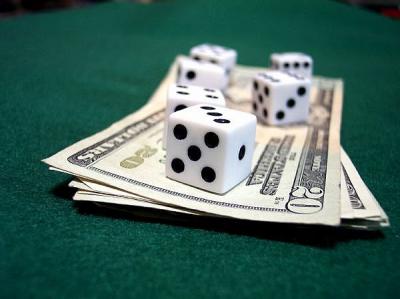 KUALA LUMPUR - "Investors" who had pumped in money for what seemed like a guaranteed way to make quick and easy money may lose over billions in ringgits, as more foreign exchange trading schemes head into trouble.
Just like the year-old Penang-based JJPTR which recently unnerved its so-called "investors" who were promised 20 per cent returns by claiming a RM500 million loss to hacking, these three other schemes have also failed to pay its contributing members the promised monetary returns.
According to local daily The Star, Richway Global Venture's members have said they have not received the promised payments for April and have accused the founder of duping them of around RM1.2 billion.
The founder of the scheme — launched in May 2016 and touted as an "investment" scheme based on agriculture and foreign exchange trading — is reportedly asking its contributing members to stop pressing him for the interest.
"If you're so worried, why did you invest in the first place? It is either you win or lose. Please give me some time to sort out this problem, and it is not time for me to run away with your money," he was quoted writing in Mandarin by The Star.
In a separate report by vernacular paper China Press, Richway reportedly stopped paying its monthly 30 per cent dividends to "investors" and that a social media chat group alleged the founder — named as Alex Wong — to have confirmed that only RM300 was left in the scheme's bank accounts. Wong was alleged by the chat group to have confirmed withdrawing the rest of the money due to fears the account would be frozen and purportedly said the money could not be returned to "investors" as it had been used to invest in properties, hotels and casinos.
As for CYL, an investment scheme that similarly promises high returns equivalent to 30 per cent each month, "investors" have said that the company has not been able to provide answers or clear direction. One of them said he has not received the promised returns for several weeks.
According to The Star, the CYL scheme initiated last November promised 7.5 per cent weekly returns on investment packages of US$500 (RM2,170.50), US$1,000 (RM4,341), US$3,000 (RM13,023), US$6,000 (RM26,046) and US$10,000 (RM43,410).
"Investors" with the BTC I-system started last September have also not been receiving their promised payouts.
The BTC I-system purporting to invest in the bitcoin digital currency had promised a 30 per cent payout every 15 days — except for Sundays — based on the bitcoin's value on that day. The 30 per cent return would be in place for four consecutive 15-day periods before dropping to a 12.5 per cent rate for subsequent payout days.
One of the "investors" for this scheme, Tommy Tang, said he had broke even and even gained profits from the RM3,000 he pumped in last September, but said the payouts had came in late since February and that he no longer received them early this month.
Tang said members who asked about the late payouts in a messaging app WeChat group were told to be patient and fresh investors were assured that they would get their capital back, but noted that all members were removed from the WeChat group early this month and have received no news since.
"Everything looked so real as the WeChat administrator even showed daily charts of the market value of bitcoin in ringgit. It was easy money," he was quoted saying by The Star.
Money game player Leon Hong reportedly said that many who joined such schemes went in knowing that these were "scams", but were often told that such plans would not go bust so early as they were among the "pioneers" or early entrants, The Star said.
Instead of actually making any investments or generating returns, get-rich-quick schemes often rely on fresh recruits pumping in more money to allow older "investors" to be paid the promised returns and would eventually collapse.
The Star also reported Bukit Aman Commercial Crime Investigation Department's statistics which showed a recorded 1,883 cases of investment scams from 2015 until April 2017 that resulted in around RM379.1 million of losses nationwide.
"We recorded 408 cases with RM70.1mil in losses in 2015, followed by 1,151 cases (RM210.3mil in losses) last year. As of April this year, we have already recorded 324 cases, and RM98.7mil in losses," department director Comm Datuk Acryl Sani Abdullah Sani was quoted saying when describing the rising trend since 2015 with Selangor, Kuala Lumpur and Penang recording the highest number of cases.
"It is common sense to be suspicious when someone offers investment packages with such high returns in a short period of time," he also said, advising the public to be cautious of schemes that sound "too good to be true".
He also confirmed that police have to date received one police report in Johor against JJPTR over a loss of RM2,100. -
Malaymail