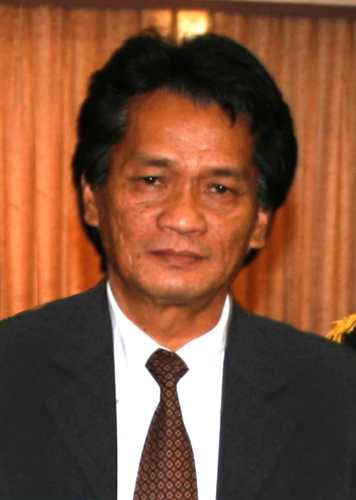 There are now so many political parties in Sabah that I have lost count! The past big announcement of new parties being registered was in September 2013 in which the Registrar of Societies issued a release of 20 new parties, four for the Peninsula, 11 for Sabah, and five for Sarawak. Sabah leads in party creation and it's nothing to be proud of!
The Sabah new parties then were: 1. Parti Kebangsaan Sabah (PKS), 2. Pertubuhan Kebangsaan Sabah Bersatu (USNO) Baru, 3. Parti Gagasan Bersama Rakyat Sabah (Parti BERSAMA), 4. Pertubuhan Perpaduan Rakyat Kebangsaan Sabah (PERPADUAN), 5. Parti Kebenaran Sabah (KEBENARAN), 6. Parti Bersatu Bugis Sabah, 7. Parti Ekonomi Rakyat Sabah (PERS), 8. Parti Pembangunan Warisan Sabah, 9. Parti Cinta Sabah (PCS), 10. Parti Sejahtera Angkatan Perpaduan Sabah (SAPU), and 11. Parti Damai Sabah (PARTI SPP).
Since then new parties, such as the Parti Solidariti Tanah Airku (STAR) which had its registration certificate in July last year, Parti Kerjasama Rakyat Sabah (PAKAR) was registered in November, and followed by Parti Harapan Sabah and Parti Warisan Sabah some three months later. So far an alliance of local parties now known as United Sabah Alliance (USA, or Gabungan Sabah) has been formed which at present comprises five local parties: STAR, SAPP, PCS, Parti Harapan and Parti Perpaduan Rakyat Sabah.
The 'grand alliance' of Sabah and Sarawak parties which was initiated last May "to stop the 'parti parti Malaya' from monopolising politics in Borneo" by The Malaysian United People's Party (MUPP) or Parti Bersatu Sasa Malaysia (BERSAMA) seems to have fizzled out after its first meeting.
The latest we know is that another party, Sabah People's Action Party (SPAP) is already in existence and a former people's representative told me that he is leaving his BN component party next week to launch his own party!
This development begs the obvious questions: Why? When is it going to stop? How many more parties are coming up before the next general election? With so many parties around – the total is about to reach 20 – the people in the opposition side of the political fence are in consternation while those supporting the BN, and the BN itself, are grinning with glee. The opposition supporters are dismayed seeing the trend as a formula for disaster due to the prospect of the opposition votes getting split, thus giving another victory for BN.
Of course it's true that most of the registered parties aren't active, but the ones scrambling for their respective share of the voters cake, often at the expense of other opposition parties, are already causing a serious problem, not to the BN but among themselves! And it's not even the election yet, so wait till the legislative assembly is dissolved to witness a great clash in the discoordinated political scramble!
But as I see it, USA has a clear advantage by having a five-party cooperation. The apparent rift within the USA, namely between STAR and PCS, should be resolved as soon as the misguided perceptions and reckless comments by junior leaders are cleared up. STAR Deputy President, Edward Linggu, informs that Datuk Dr. Jeffrey has taken a mature stance of maintaining his composure "to preserve harmony and to avoid more misunderstanding." The charge in the social media that Dr. Jeffrey is planning to bring STAR to join PBS to fill up the vacuum created by the retirement of Tan Sri Joseph Pairin is obviously a ludicrous slander which deserves no response. Linggu also affirms that the PCS' gripe about Dr Jeffrey not having the spirit of setiakawan (loyalty between friends) for not supporting Datuk Wilfred Bumburing to be the state's opposition leader is clearly baseless.
"Dr. Jeffrey's is right is saying that there is no need to replace Datuk Lajim Ukin as the opposition leader so close to the election," Linggu clarified. "After all, Datuk Lajim is also a friend in the USA so there is absolutely no need to rattle the status quo."
These, of course, are minor issues which should be resolved with clarification in the USA council meetings. What is more pressing for the opposition is the proliferation, or what we can call a fiesta, of opposition parties. The absurdity of the situation is compounded not just by the number of parties but the illogical enthusiasm of the leaders and supporters of the active parties. Each party is under the dangerous delusion of winning the election with no regard to the irony of their enthusiasm splitting the opposition votes. It's a clear case of a self-defeating struggle.
Of course not all of these parties, and candidates, have the real intention to win! A few are there for the self-promotion; being a president of one's own party is definitely a higher profile than being a supreme council member of another party! The common retort in this context nowadays is, "Semua pun mau jadi presiden!" (all want to be presidents). It's the same me-too mentality that goes with wanting to be an independent candidate, a pathway to earn a higher political profile, and an economic strategy to possibly earn some sudden windfall should a cash incentive is offered by some parties for any of several purposes.
It will be interesting where all this will lead to, before, during and after the general election. We can look forward to many seats being contested by several parties, splitting of the votes, while several mosquito parties may just end up with embarrassing sprinkle of votes.
By Raymond B Tombung, BP April 16, 2017