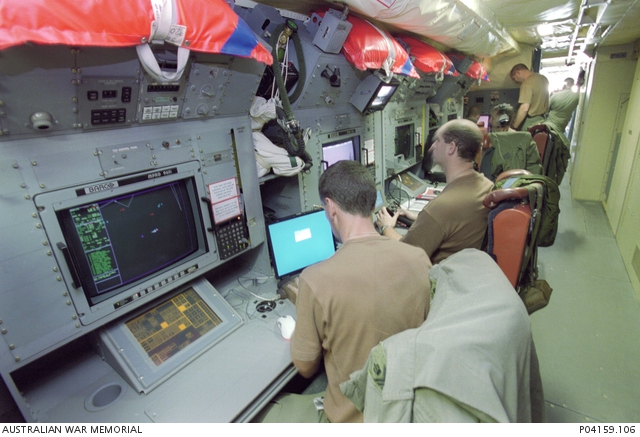 Australian P3 Orion military surveillance planes will be used in the fight to route Islamic State-affiliated militants from the Philippines city of Marawi as the bloody siege enters its second month, joining an increasingly international effort to address the most serious security threat to the Southeast Asia region in years.
In an exclusive interview granted to The Australian in Manila, Defence Secretary Delfin Lorenzana described Australia's offer as "important to us and to the region which Australia belongs".
"It means we are willing and able to help each other to confront common threats. Our relationship with Australia has been growing closer and stronger through the years. This activity, a new one, will make it even more so."
Mr Lorenzana revealed the Australian P3 Orions would be used for surveillance in the next fortnight across Marawi, central Mindanao, Basilan and Sulu, areas of southern Mindanao province where the threat is most severe from homegrown Islamic militants who have pledged allegiance to Islamic State.
The planes would also fly sorties over the Sulu Sea, a stretch of water between the southern Philippines, Indonesia and Malaysia notorious for piracy and as a well-travelled smugglers route for weapons and militants and terrorists.
The defence secretary said he had also asked his Australian counterpart, Marise Payne, last week for intelligence on Islamic foreign fighters returning from the Middle East, and would seek to borrow military drones in the fight to dislodge fighters still holed up in Marawi's commercial centre.
"She (Payne) asked me what I needed. I said if you could send some intelligence on ISIS, referring to whatever the information they have on jihadists coming back to Southeast asia (from middle east). She said she would talk to her defence people," Mr Lorenzana said.
"If Australia has these unmanned vehicles we need a lot of those that can support our tactical troops," he added.
"We have to put more assets on the ground — radars, maybe more fast boats that can patrol the area, maybe additional medium-sized boats that can loiter in the area for longer to have a deterrent factor."
Ms Payne has confirmed two P3 Orion reconnaissance and surveillance planes would be deployed to the Philippines but gave no further details.
"The regional threat from terrorism, in particular from Daesh and foreign fighters, is a direct threat to Australia and our interests. Australia will continue to work with our partners in South East Asia to counter it," she said in a statement.
"I recently spoke with my counterpart Secretary of Defence Delfin Lorenzana about how Australia can assist the Philippines in its fight against extremists. We agreed the best way to defeat terrorism in our region is for us to work together."
The US military has already deployed a P3 Orion to assist Philippines security forces now battling for a fifth week to dislodge militants from the Maute group and an Abu Sayyaf faction which seized the commercial centre of Marawi City in the Philippines militant-wracked Mindanao province on May 23.
US special forces are also operating drones on the Marawi front lines with infra-red and thermal imaging capacity to identify militant hideouts as security forces go house-to-house in a slow and painstaking battle to clear the city.
Mr Lorenzana said those drones had made an appreciable difference to a fighting force that lacked skills in urban warfare, significantly reducing military casualty rates and also helping to foil militant attempts to reinforce supplies and fighters.
The death toll from the ongoing crisis in Marawi City stands at 360; 268 militants, 66 soldiers and policemen and 26 civilians.
Australia is the latest ally and neighbour to offer assistance to The Philippines against the rise of Islamic State militants whose capacity to hold the state at bay in Marawi has taken security forces by surprise.
This week Philippines, Indonesia and Malaysia finally launched their trilateral maritime agreement for coordinated sea patrols in the Sulu Sea between Indonesia, Sabah in Malaysia and the Philippines.
On Thursday, Malaysian, Indonesian and Philippines foreign ministers also agreed on an action plan for more coordinated and enhanced action to prevent arms smuggling, terror financing and terrorism related content on cyberspace as well as intelligence sharing.
On Wednesday night President Rodrigo Duterte also spoke with Indonesian president Joko Widodo, with the two leaders vowing to work more closely to combat the rise of Islamic State in both countries. At least 40 foreign fighters are believed to have joined the Marawi battle, with the greatest number of jihadists from Indonesia.
The threat posed by Islamic State fighters in The Philippines has raised alarm that Mindanao will become a magnet for jihadists from Southeast Asia and those returning from fighting in Iraq and Syria, and eventually a launch pad for terror attacks across the region.
Mr Lorenzana said the militants in Marawi had already "failed" in their aim to establish an Islamic State territory there, as IS had previously in Raqqa and Mosul _ the Iraqi city that was the birthplace of its self-declared caliphate.
Despite the protracted battle against in Marawi, security forces were making daily progress in squeezing the militants into an ever smaller area and the conflict would soon be over, allowing the military to get on with the task of rebuilding the shattered city and facilitating the return of 340,000 evacuees.
But he conceded the military had been "blindsided" by the capacity of the Maute and Abu Sayyaf groups in Marawi, despite tracking their movements for some time.
And their success in holding the city for so long would be a powerful recruiting tool both inside the Philippines and further afield, and regional fears the Marawi siege could ultimately lead to attacks elsewhere were legitimate.
"That's possible, that's very possible. We are (also) very much concerned about them doing some diversional actions here in Manila or in Cebu or other big cities," he said.
"Of course we are worried (about IS recruitment). ISIS in the Middle East is now looking at recruiting groups that are big enough or perhaps with enough fighters, who have resources."