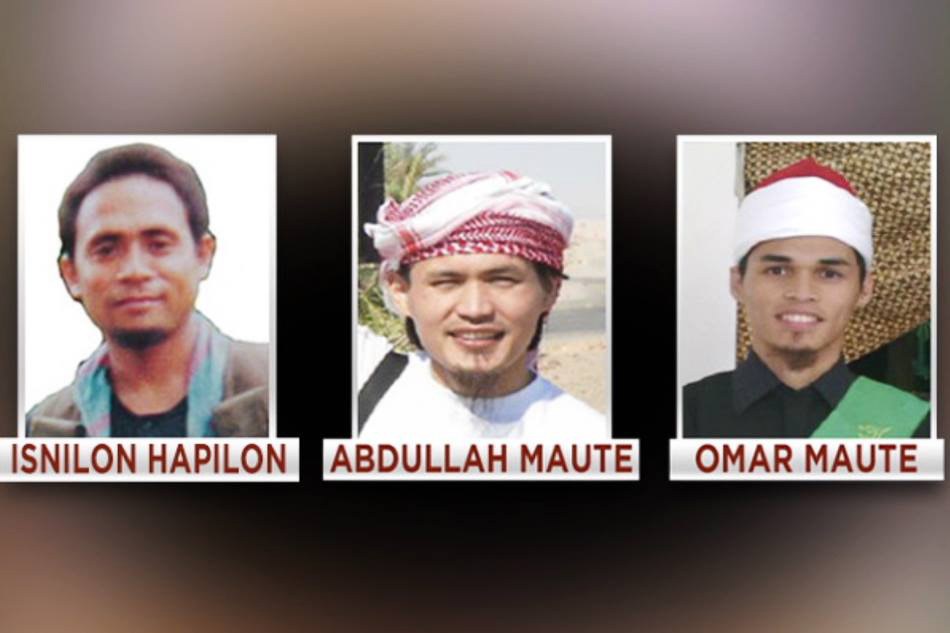 KOTA KINABALU - Two Filipino militant leaders involved in the insurgency in Marawi City are on the Eastern Sabah Security Command's (Esscom) updated list of 18 names wanted for cross-border crimes.
The two – Abu Sayyaf group leader Isnilon Hapilon and Maute group head Abdullah Maute – who have ties with the Islamic State (IS), are believed to be trying to flee the Philippines military offensive trying to take back Marawi City.
Esscom commander Datuk Wan Abdul Bari Abdul Khalid said there were concerns that Abdullah and Isnilon, the Basilan island Abu Sayyaf leader, could try to slip into Sabah.
"We are worried that they could try to flee into our country disguised as illegal immigrants or foreign fishermen," he said in a statement on Thursday.
Others on the list include southern Philippines kidnap-for-ransom gang figures Indang Susukan, Hatib Hajan @ Sawadjaan, Majan Sahidjuan @ Apo Mike, Boy Intel and Savador Muktadil @ Badong.
Also listed are Alden Bagde @ Sayning, Raden Abun, Halipa Ibrahim, Marajan Asiri, Marajan Asiri, Ben Yadah @ Ben Tatton, Sabril Madrasul@ Salip Jul, Las Pangit, Sangbas, Burham Luthien @ Vietnam and Salip Mura.
Some of those in the wanted list may have been killed during the Philippines security forces' operations against them in Jolo island.
Wan Abdul Bari said anyone with information about these individuals may contact the Esscom operations room at 089-863 181 or via WhatsApp at 013-880 3585 or 019-230 5909.
Alternatively, they could also relay such information to the nearest police station.
The fighting between government forces and terrorists from the Maute and Abu Sayyaf groups, which led to the declaration of martial law in Mindanao on May 23, has been raging for nearly a month.