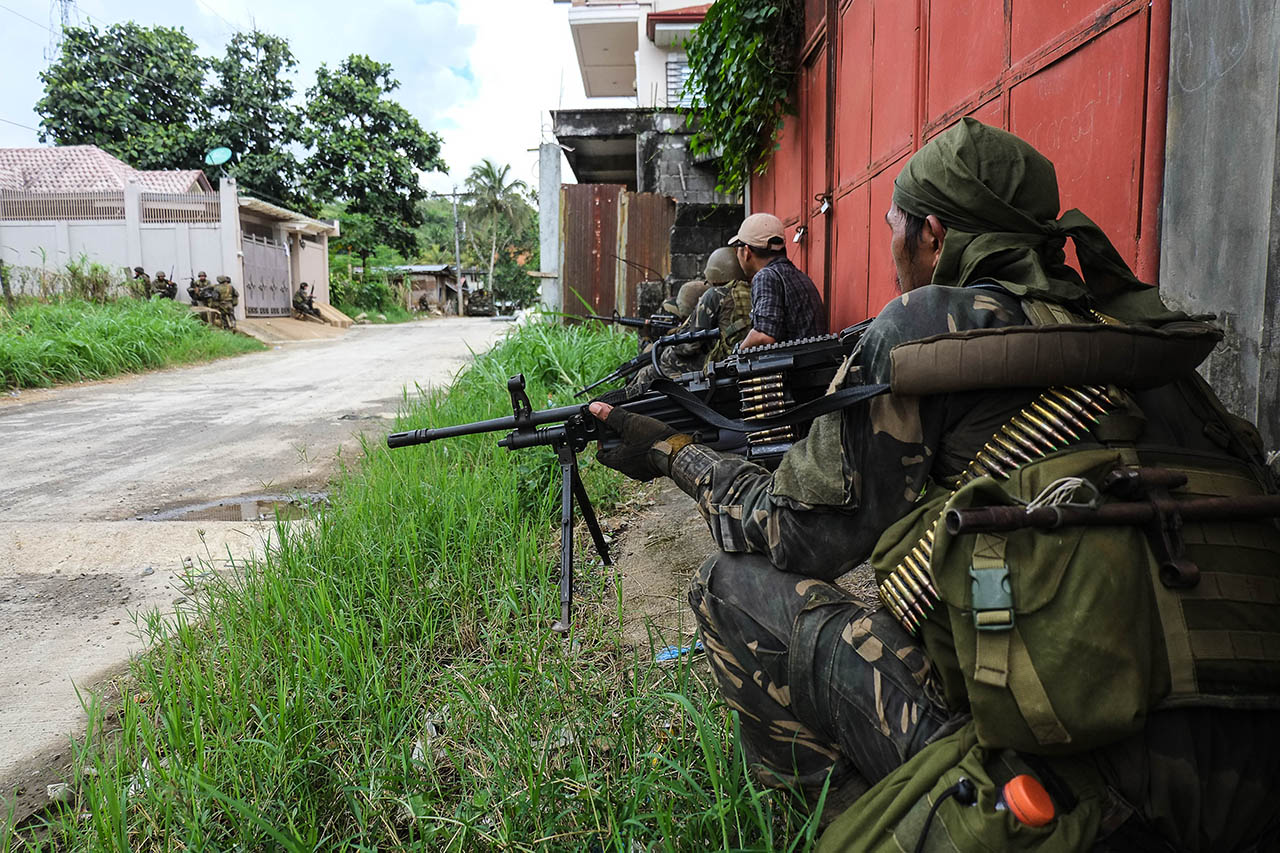 MARAWI CITY, Philippines – Two soldiers were killed on Sunday, September 10, in close-quarter battles with local terrorist groups in Marawi City, according to Joint Task Force spokesperson Colonel Romeo Brawner.
They were shot while conducting a major operation in the heart of the battle area to clear remaining strongholds of the local terrorist groups. It was Day 111 of the war.
Four others were also wounded in the push to liberate Marawi from terrorist groups linked with international terrorist network Islamic State (ISIS).
Their deaths bring the death toll in Marawi City to at least 147. Over 600 terrorists have been killed.
The war in Marawi City erupted on May 23 when fighters from the Maute Group and the Abu Sayyaf Group joined forces in an attempt to seize the city. Leaders of both groups pledged allegiance to ISIS.
The battle area has been narrowed to 20 hectares but the military expects intense clashes as they close in on the terrorists and their hostages. – Rappler.com