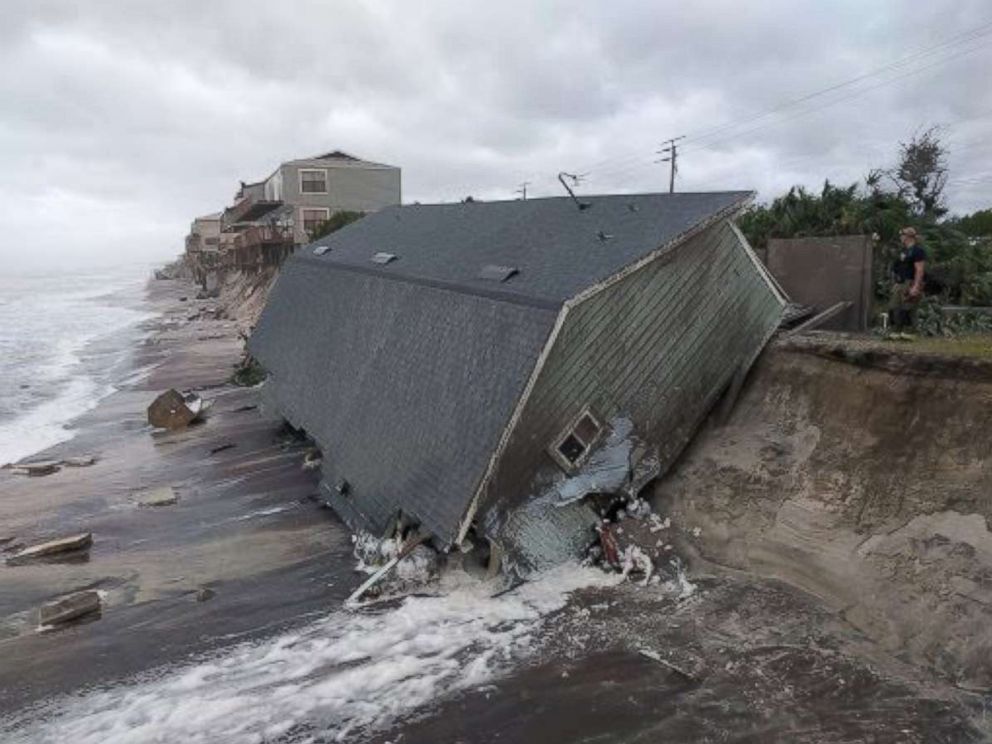 Hurricane Irma was still wreaking havoc in South Carolina late Monday after causing at least 10 deaths in Florida, Georgia and South Carolina.
A flash flood emergency was issued for Charleston Monday afternoon as Irma, which was downgraded to a tropical storm Monday morning, battered the Southeast with torrential rain and dangerous storm surges.
As of 8 p.m., Irma was about 120 miles south of Atlanta, moving north-northwest at 16 mph with sustained winds of 45 mph.
A tornado watch across parts of the Georgia coast, including Savannah, has been cancelled. The watch remains in effect for portions of coastal South Carolina, including Charleston.
Irma brought heavy rain and wind to Atlanta on Monday night. A wind gust of 64 mph was reported in Atlanta on Monday afternoon and heavy rainfall was recorded across the Southeast. Brunswick, Georgia recorded over 6 inches of rain Monday and Beaufort, South Carolina registered nearly 5.9 inches.
Tropical storm warnings remain in effect for parts of northern Florida, eastern Alabama, Georgia and southern South Carolina. The storm is expected to continue to weaken as its center moves northwest Tuesday.
On Monday, President Donald Trump approved a state of emergency declaration in Alabama after speaking to Gov. Kay Ivey on the phone the day before, the White House announced.
Monday morning, water raced through the streets of Jacksonville, Florida, bringing record levels of storm surge along the coast and inland rivers.
Tallahassee appears to have been spared from injuries, major damage or flooding, the emergency management director for Leon County told ABC News Monday morning. The major issue there are power outages from trees that fell over power lines.
Bumper-to-bumper traffic was seen on Interstate 4 heading toward the west coast of Florida as those who were evacuated made their way back home.