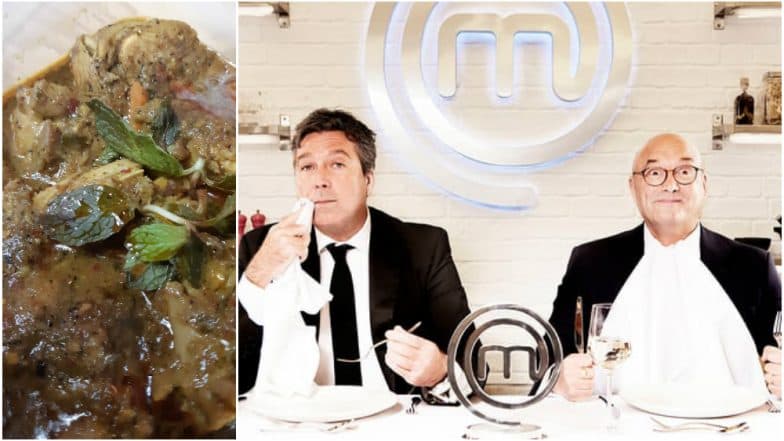 MasterChef UK judge John Torode (left) has removed his controversial tweets about Malaysia's rendang dish following regional outrage.
This was a departure from the seeming glee with which he posted the offending tweets, suggesting that rendang may have originated from Indonesia, and signed off with "namaste".
"Namaste" is a greeting common to Indians and Nepalese, but the Hindi word is not widely used in Malaysia.
Prior to that, he caused another controversy for criticising Malaysian Zaleha Kadir Olpin, a contestant on the UK reality show, for serving chicken rendang without crisping up the skin.
The Australian addressed the matter again last night in another since-deleted tweet attempting to discuss the origin of rendang, and again signed off with "namaste", in apparent disregard to earlier criticism.
"Thanks. I mean with Indians, Malayas, Chinese altogether there are so many blurred lines but thanks anyway. Namaste."
Torode has also deleted any other replies and tweets referring to Malaysia or rendang.
Zaleha was eliminated after failing to impress Torode and his co-host, Gregg Wallace, with a nasi lemak served with chicken rendang and prawn sambal.
In Malaysia, the topic stirred national debate, drawing responses from Prime Minister Datuk Seri Najib Razak, former PM Tun Dr Mahathir Mohamad and the British High Commissioner to Malaysia Vicki Treadell.
Celebrity chefs Datuk Redzuawan Ismail, better known as Chef Wan, and Sherson Lian also weighed in.
Last night, MasterChef UK told Malay Mail Wallace was merely observing Zaleha's chicken rendang dish did not have crispy skin, as opposed to saying the skin 'should' have been crispy.
By Jordan Barnes