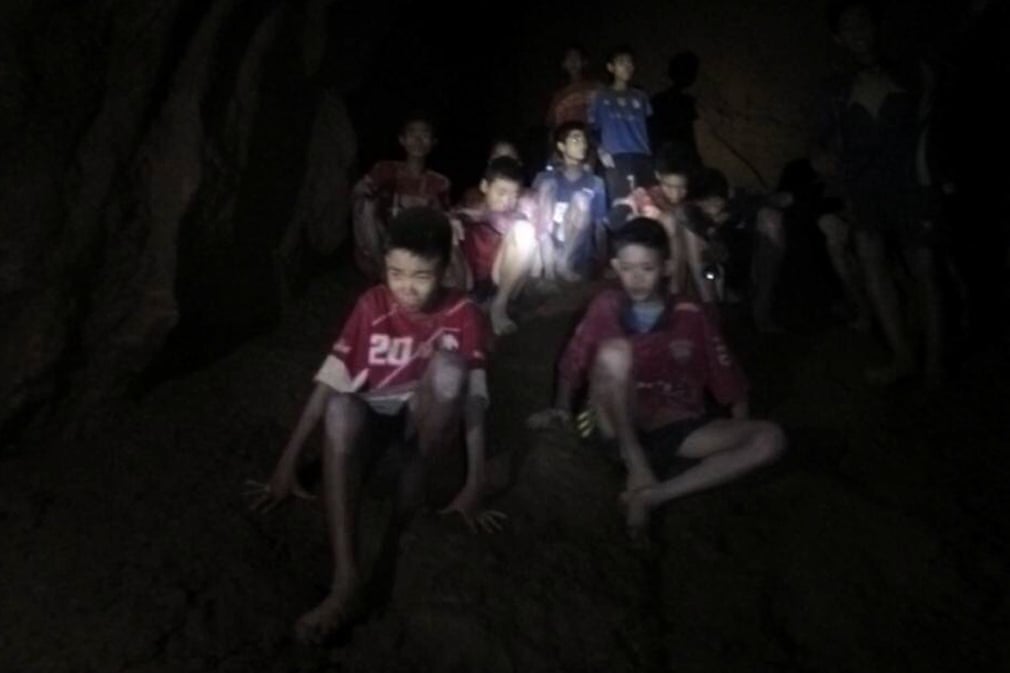 Twelve boys and their football coach found alive after 10 days trapped deep inside a flooded cave will have to bear their ordeal for longer while rescuers work out how to bring them safely out, the governor of Chiang Rai province said on Tuesday.
Divers struggled through narrow passages and murky waters to discover the boys late on Monday night on an elevated rock about 4km from the mouth of the cave.
A video shot by rescuers in flickering torchlight revealed boys clad in shorts and red and blue shirts sitting or standing on the rock above an expanse of water.
"How many of you are there - 13? Brilliant," a member of the multinational rescue team, speaking in English, tells the boys. "You have been here 10 days. You are very strong."
"Thank you," one of the boys says.