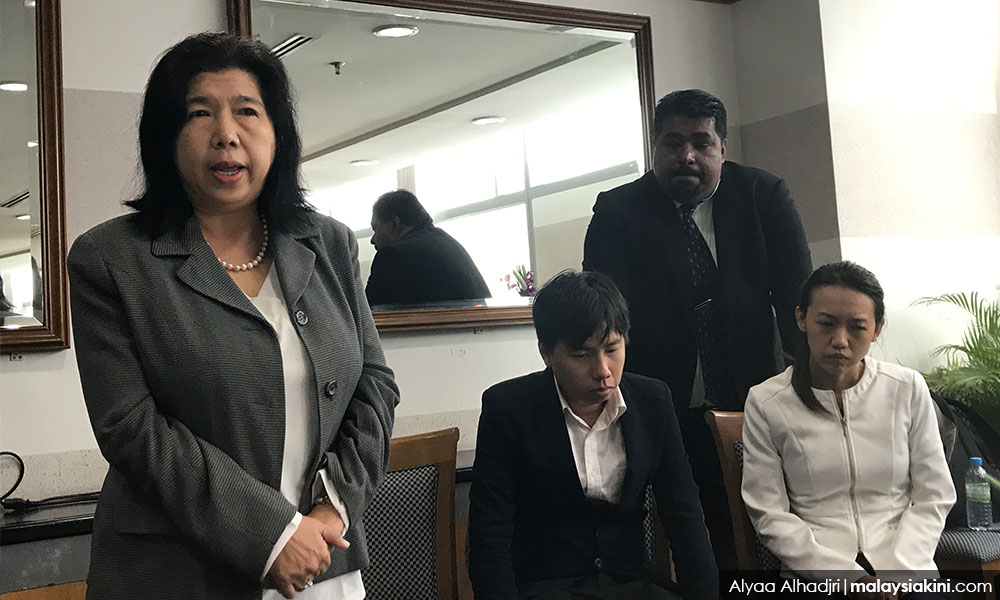 The family of Pastor Raymond Koh has rebuked Prime Minister Dr Mahathir Mohamad for defending the selection of members for a special task force that is re-investigating Koh's disappearance.
According to Koh's wife, Susanna Liew (photo, above), the family is hoping for an independent and credible task force to probe her husband's disappearance.
"It's not about pleasing people. It's about doing what is right, (obeying the) basic principles of fairness and equality," Liew said, as quoted by portal The Malaysian Insight.
She said that it was Mahathir who had been talking about upholding the rule of law.
Advertisement
Her family, and the families of other victims of alleged enforced disappearance, however, have not received the justice they deserve, Liew added.
"The government owes it to them and the whole country – the truth and nothing but the truth. We can only know the truth of what happened to Koh, Amri, Joshua Hilmy and Ruth if credible people are put on the task force," she said.
Liew's comments came as a response to Mahathir's remarks on Thursday, where the premier said Putrajaya "cannot please everybody" when asked about the disappointment of Koh and Amri Che Mat's families over the task force line-up.
Amri Che Mat is another victim of alleged enforced disappearance. Both Koh and Amri's cases had been ruled by Suhakam as enforced disappearances that involved the police's Special Branch.
The families were unhappy over the task force's lack of gender and race diversity, apart from the involvement of former Royal Malaysian Police Legal Unit chief Moktar Mohd Noor.
Meanwhile, the family's lawyer, Jerald Gomez, said Koh's family wants the government to disband the task force and set up a new one.
"The PM should appreciate that we are talking about the basic principles of fairness and equality. (It is) not about pleasing anyone.
"It was the PM who said his government would uphold and follow the rule of law, and that includes natural justice and the rule against being bias," said Gomez, as quoted by the news portal.