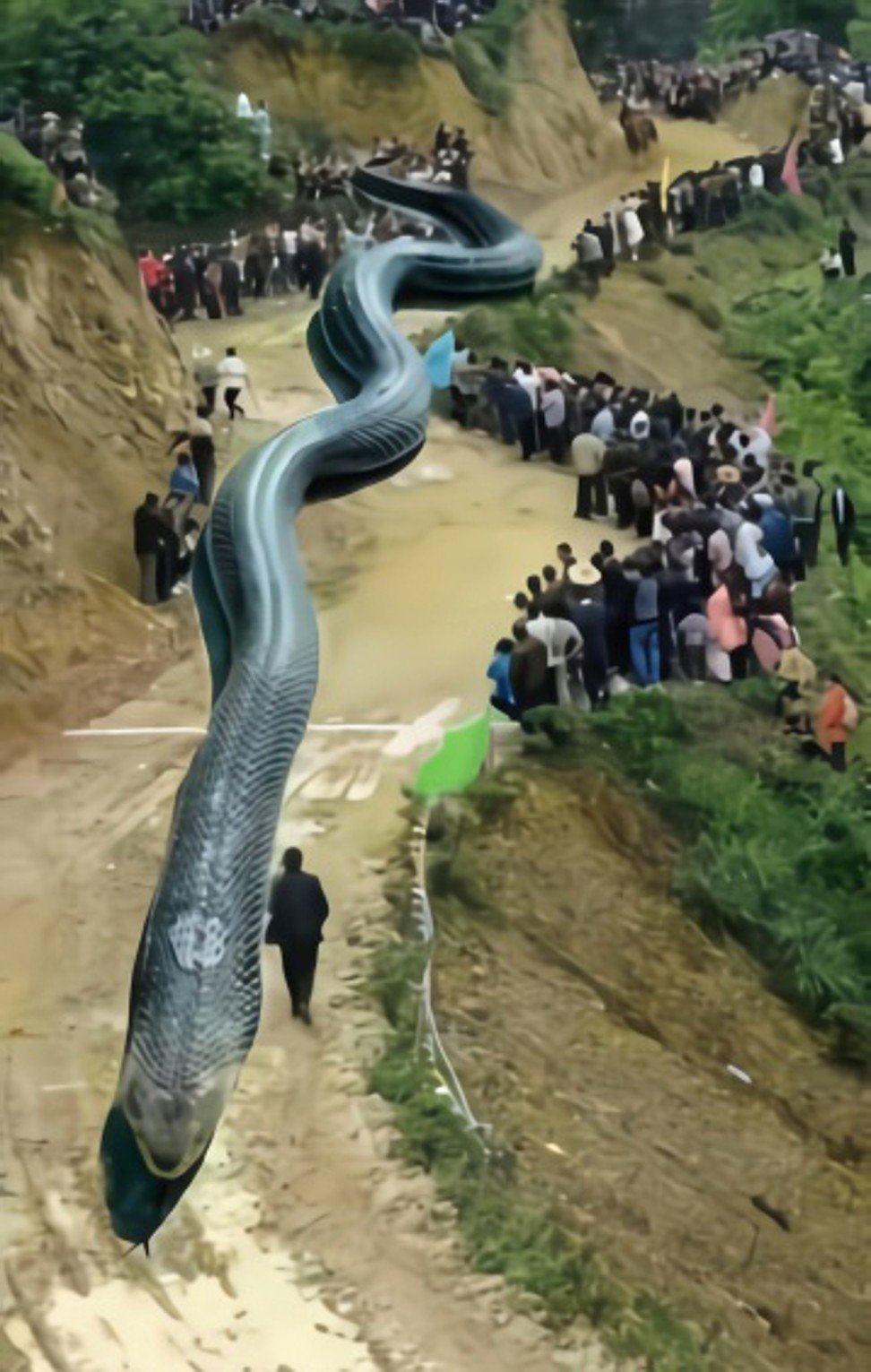 HONG KONG (SCMP) - A man from southwest China has been detained for spreading rumours after he posted a badly manipulated image of a snake on social media and claimed it was a dragon that might have caused last month's deadly earthquake in Sichuan province.
Police in Yibin, where 13 people were killed by a magnitude 6 quake that struck on June 17, said the 50-year-old suspect, identified only as Zhang, was taken into custody on Wednesday in Chongqing, which neighbours Sichuan.
His detention, the term of which was not specified, came after a task force was set up to investigate the rumour that had "drawn much attention and caused huge panic", police said in a statement on Weibo, China's Twitter-like platform.
Zhang uploaded the image, which appears to show a huge snake emerging from a hillside, as hundreds of people casually look on, to Weibo last week.
The caption with the image read: "A 120-metre [390-foot] giant dragon with a diameter of 1.5 metres jumped out of the water this afternoon, attracting thousands of people.
"Experts have flown here and it's said the dragon had something to do with the earthquake."
Man thinks bear cub is a puppy and raises it as a pet
Despite the poor quality of the digital manipulation, Zhang managed to upset at least one woman, who was convinced the serpent was real after being shown the doctored image by her granddaughter.
"I told her it's fake," the younger woman said on Weibo. "But she got mad at me, saying that I was fooling her."
Police said Zhang had apologised for any upset caused and said he came up with the "dragon" idea after finding an already manipulated image of a snake online. It was "only meant to be a bit of fun", he was quoted as saying.
While the image might have fooled one elderly lady, few others were taken in.
"I think the man misunderstands what a dragon should look like," said a Weibo user.
"This isn't really a rumour. This is an IQ test," said another. – South China Morning Post