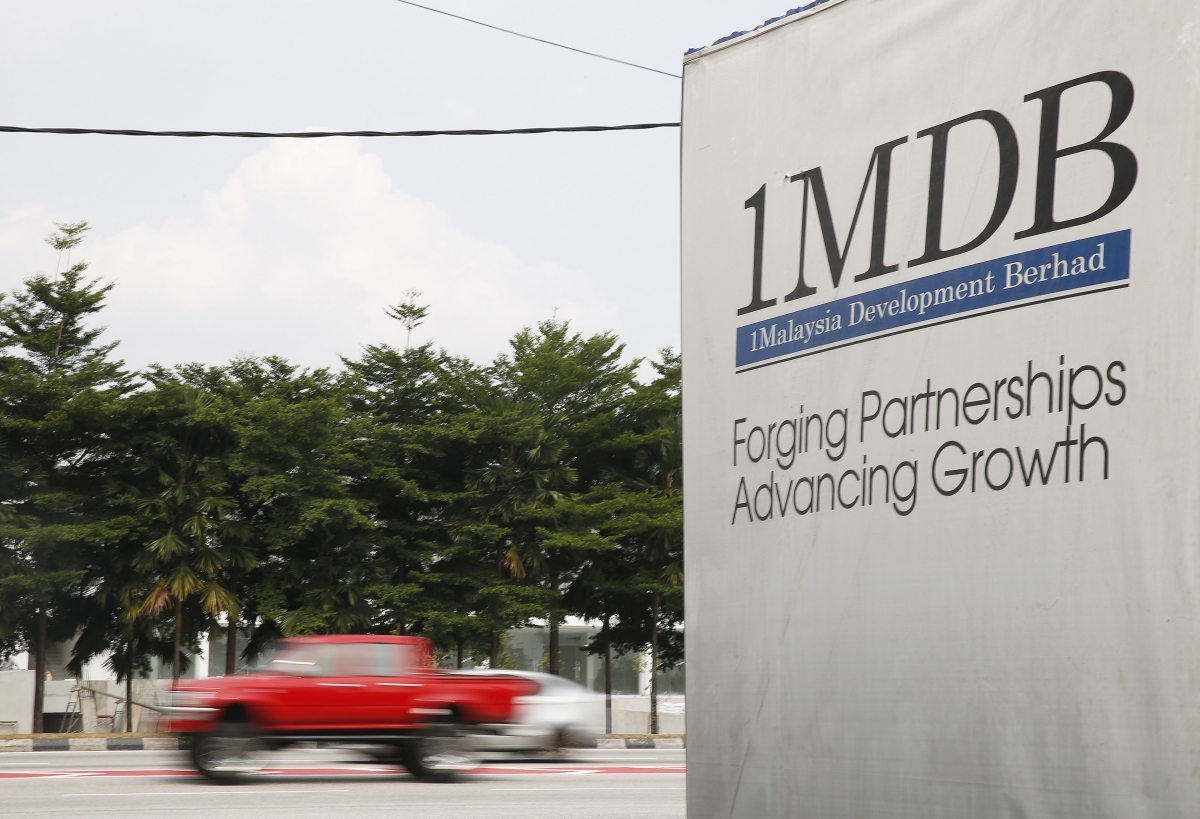 Malaysia's investigations into troubled state-development fund 1Malaysia Development Berhad (1MDB) didn't examine key evidence or interview Prime Minister Najib Razak, the Wall Street Journal reported.
Najib, who was chairman of 1MDB's board of advisors as well as Malaysia's finance minister, had ordered the auditor general to produce a report on 1MDB that was to be reviewed by a parliamentary committee, but that report was declared "classified" under Malaysia's Officials Secrets Act, which meant it could not be revealed to the public, the WSJ reported.
The auditor general's report said that $7 billion of 1MDB assets were unaccounted for, but the parliamentary committee didn't mention this in its published report, nor did the committee's head, Hasan Arifin, tell the committee about a letter he received from a senior central bank official that $1 billion of 1MDB funds were transferred to an offshore company owned by a close associate of Najib, the WSJ reported.
Najib has repeatedly denied wrongdoing in relation to 1MDB.
When Malaysian journalists asked why Najib wasn't called to testify, Hasan said "I have to earn a living," although he later said the remark was a joke, the Wall Street Journal reported, adding that Hasan did not comment for its story.
The office of Malaysia's prime minister issued a strongly worded response to the WSJ report.
"It is a matter of public record, and was widely reported by other media at the time, that the prime minister was interviewed for multiple hours on 5th December 2015 by the primary investigative body in this case, the Malaysian Anti-Corruption Commission," Seri Tengku Sariffuddin, the prime minister's press secretary, said in a statement Friday. "The prime minister gave his full cooperation to the investigators, and publicly instructed all relevant bodies in the Government to do so as well."
The statement accused the WSJ of bias and publishing "unverified lies," adding "an investigation should be launched into why the Wall Street Journal is taking sides in Malaysia's politics and internal affairs."
A spokesperson for Dow Jones, which publishes the WSJ, said via email "We stand behind our fair and accurate reporting of this evolving story which has in no way been undermined by recent events, and remain committed to providing robust coverage of events in Malaysia."
The spokesperson also referred to a Malaysian press report indicating that the country's Anti-Corruption Commission was not investigating 1MDB.
1MDB declined to comment on the WSJ's latest report and referred to its April statement on the release of the parliamentary committee's report. That statement said 1MDB viewed the parliamentary report as "comprehensive and conclusive," and that all of 1MDB's funds were fully accounted for.
The WSJ's report follows a decision by Singapore regulators this week to shut down a private bank implicated in 1MDB investigation, citing "gross misconduct," with prosecutors in the city-state and Switzerland weighing criminal charges.
BSI Bank in Switzerland said it had cooperated with both Swiss and Singaporean regulators in their investigations into the troubled wealth fund.
In response to the announcements by Swiss and Singapore authorities, 1MDB stated that it hadn't been contacted by any foreign authority about the matter, but added that it "remains committed to fully cooperating with any foreign lawful authority, subject to advice from the relevant domestic lawful authorities."
Questions about movement of funds from 1MDB gained widespread attention in July, when the Wall Street Journal reported that in 2013 nearly $700 million had flowed from the fund to Najib's personal bank account.
Najib, under pressure from the outcry caused by the WSJ report, said the funds were a private donation from a Middle Eastern country he declined to name. He has denied benefiting personally from any of the funds.
In January, Malaysia's Attorney General Mohamed Apandi Ali said that Saudi Arabia's royal family gave Najib a $681 million gift, of which Apandi said about $600 million was later returned.
Apandi said that no criminal offense had been committed. But globally, investigations into 1MDB in locales including the U.S., Switzerland, Singapore and the Seychelles have continued.
In previous press statements, 1MDB has repeatedly accused the WSJ of bias and on at least one occasion of "an outright lie" in its coverage of the fund's travails.
The WSJ has reported that funds filtered from 1MDB financed Red Granite Pictures, a film production company co-founded by Najib's stepson Riza Aziz, which produced the film the Wolf of Wall Street.
The WSJ also reported tha Riza used at least $50 million from 1MDB to purchase luxury properties in London, Los Angeles and New York. The WSJ said Riza had denied any wrongdoing.
In an emailed comment, Red Granite noted that it had received hundreds of millions in funding over the past six years from multiple sources, including U.S. commercial and investment banks, while generating nearly $1 billion in box office receipts.
"To its knowledge, none of the funding received by Red Granite was in any way irregular or illegitimate," the email said. "Red Granite is cooperating fully with all inquiries and is confident that when the facts come out, it will be clear that neither Riza Aziz nor Red Granite has done anything wrong."

Clarification: This article has been updated to include comment from the office of Malaysia's prime minister and Dow Jones, the publisher of the Wall Street Journal.