A strong earthquake hit central Italy, leaving terrified residents huddled outside collapsed buildings and others trapped beneath the rubble.
At least 38 people died following the 6.2-magnitude earthquake early Wednesday, according to CNN affiliate Rai.
The earthquake hit 10 kilometers (6.2 miles) southeast of Norcia at 3:36 a.m., the United States Geological Survey said. Its tremors rattled Rome about 100 miles away.
'The town is no more'
In Amatrice, buildings collapsed and left the mountainous town in ruins.
"The town is no more," Mayor Sergio Pirozzi told the affiliate. "I have an appeal to make: we have access roads to the town cut off and people under the rubble, help us."
He said there was no power, and it was crucial for rescue crews to get to the town.
"We don't have any more light (electricity) and it is urgent to clear the access roads," he said.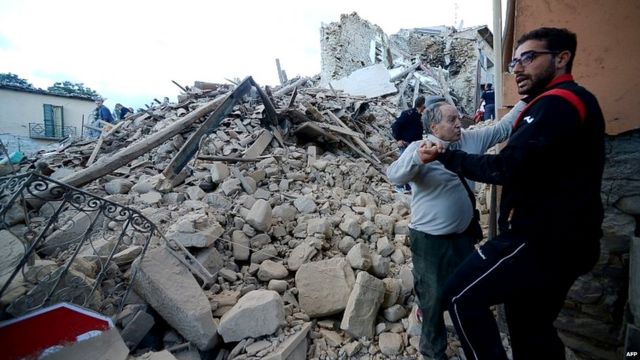 Tommaso della Longa, a spokesman for the Red Cross, said the images coming out of Amatrice are grim.
"The picture we got from our delegate in Amatrice are telling us a terrible story of a small city almost completely destroyed," he said. "The situation is difficult at the moment."
The priority is to find survivors, he said.
"These areas are in central Italy and are in middle of mountains and valleys," he said. "There are small houses in the middle of the valley that are completely alone and they need help. It'll take some time to reach them."