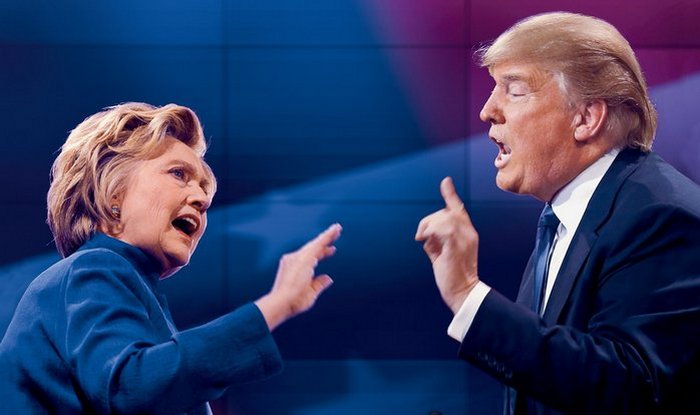 WASHINGTON - Preserve the US political establishment or blow it up?
That's the question facing 226 million Americans eligible to vote for president today, with as many as 50 million having done so already.
The winner inherits leadership of the world's largest economy and a nation perhaps irreconcilably divided over immigration, trade and its role in the world.
Democrat Hillary Clinton, the first female nominee of a major party in US history, held a narrow lead in most pre-election polls.
The 69-year-old former first lady, New York senator and secretary of state may have a solid resume, but she's been dogged by federal probes into her handling of classified e-mails, questions about her family's foundation and public doubts about her trustworthiness.
Her rival, Republican real estate magnate and reality television star Donald Trump, defeated 16 primary opponents and promises to "drain the swamp" of Washington corruption.
Yet Trump, 70, has faced withering criticism for his treatment of women and denunciations of immigrants. At times he fought with fellow Republicans as much as Democrats.
The campaigns drew very different visions of the US: Clinton cast herself as an optimist and unifier who will build on the economic growth of President Barack Obama's administration.
Trump, meanwhile, portrayed himself as the saviour of a nation hobbled by bad trade deals, declining manufacturing and beset by illegal immigration and terrorist threats. He promises to "make America great again."
Most polling stations on the US east coast start opening at 7am. The key battleground states of Pennsylvania, North Carolina and Florida will be among the first to close. And despite the divided political climate in America, the candidates will be near each other on election eve: both campaigns plan victory parties in Manhattan.
Unlike previous years, when major news outlets held off on publishing results until polls closed, this election could see forecasts of the results coming out from startup companies while voters are still casting their ballots. Along with Florida and Pennsylvania, key states to watch include New Hampshire, Ohio and Nevada.
Clinton and Trump spent the final days of the campaign barnstorming battleground states as polls showed the race had tightened. Even so, state-by-state surveys suggest Clinton holds a narrow lead and remains favored to reach the 270 Electoral College votes she needs to claim victory.
"The choice in this election could not be clearer — it really is between division and unity, between strong and steady leadership and a loose cannon," Clinton said at a rally yesterday in Pittsburgh before flying on to Michigan.
"We don't have to accept a dark and divisive vision for America. Tomorrow you can vote for a hopeful, inclusive, big-hearted America."