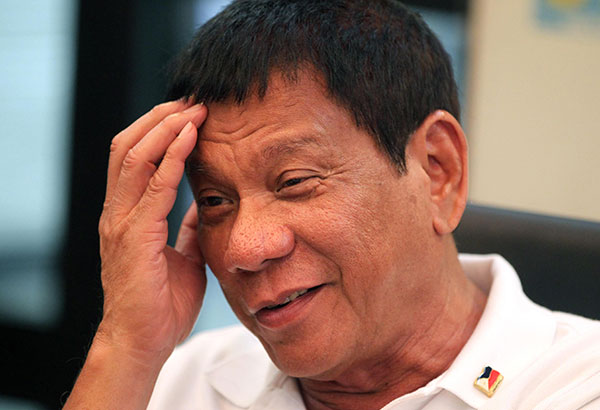 KOTA KINABALU - Filipinos in Sabah and Sarawak are disappointed that President Rodrigo Duterte will not be visiting the East Malaysian States during his two-day Malaysian visit for a better understanding of the problems they face.
While they welcomed the initiative of Duterte to meet Prime Minister Datuk Sri Najib Tun Razak, they felt a trip to Sabah would give an opportunity for Duterte to get a first hand look at the situation of overseas Filipinos in terms of the need for additional consular services and other problems.
Datu Ismail from southern Mindanao described the President's official trip as timely and a friendly gesture which pave the way for enhancing the good relationship between both nations.
I hope Duterte will come to Lahad Datu, said Filisa Ramos while Haja Sharifa said he should come to Kota Kinabalu since Sabah has the biggest concentration of Filipinos abroad.
I wish I can personally shake the hands of Duterte but the problem is it will be expensive for me to go to Kuala Lumpur", Aliva Anen said.
I hope Duterte will be able to read our plea in the Daily Express and will convince him to have a side trip to Sabah before returning to the Philippines," Ruben Agustin said.
Duterte together with his Cabinet Secretaries including Senator Allan Peter Cayatano are scheduled to fly to Kuala Lumpur Wednesday.
Duterte is scheduled to have a one-on-one discussion with Najib on economic co-operstion; Malaysia's role in the GPH Moro Islamic Front Liberstion Peace Process; security matters in the Sulu-Sulawesi Sea, counter-terrorism and the Philippine chairmanship of Asean in 2017.
He will also meet the Filipino community in Kuala Lumpur before returning to the Philippines Thursday.