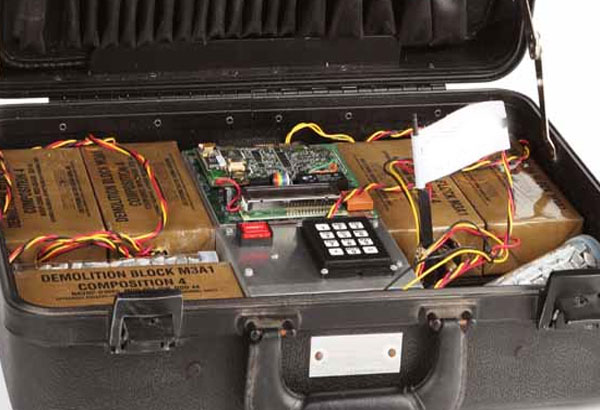 KUALA LUMPUR - A Malaysian suspected bomb expert who was detained in Manila several weeks ago is from Kelantan, Inspector-General of Police Tan Sri Khalid Abu Bakar confirmed.
Khalid said the suspect is a supporter of Muslim fighters in southern Philippines.
"Earlier on, there was a suspected Malaysian arrested by Philippine authorities. He was said to a bomb-making expert.
"That is what we know so far," Khalid told reporters after attending the an international conference at the Royal Malaysia Police College here on Wednesday.
Asked whether the suspect was arrested with explosives, Khalid said the claim was made by Philippine authorities.
"From what we know, this Malaysian is a supporter of Muslim fighters in southern Philippines," Khalid added.
It was earlier reported that Malaysian terrorist Mohamas Amin was detained for planning attacks in Manila. He had a 600,000 peso (RM133,000) bounty on his head.
Mohamas Amin was arrested by joint operatives from the Anti-Transnational Crimes Unit (ATCU) of the CIDG and the PNP Intelligence Group during a raid in Quezon City.
Also arrested were Bilal Taalam, the owner of the house where Mohamas Amin was staying, and Adnan Malangkis. Eight other tenants in the house are also being investigated.
The CIDG believed all three have links to the Abu Sayyaf group in Sulu.
A fragmentation grenade, several rounds of ammunition, various identification cards, a blueprint of a condo mall in Quezon City and a cellular phone were recovered.
Mohamas Amin, who also goes by the names Asman, Akman Amin and Amin Aklam, is a bomb expert and is a subject of an arrest warrant for a murder case filed at the Regional Trial Court in Jolo, Sulu.
Other Abu Sayyaf members are also facing the same charges in the same court.
Mohamas Amin and Malangkis were subjected to inquest proceedings for violations of the Compre­hensive Firearms and Ammunition Regulation Act and Illegal Possession of Explosives Act before the Quezon City Regional Trial Court.
Mohamas Amin will also be charged with violation of Article 78 of the Revised Penal Code for concealing his true identity while Taalam was charged with obstruction of justice and harbouring a fugitive or wanted person.
By Jastin Ahmad Tarmizi