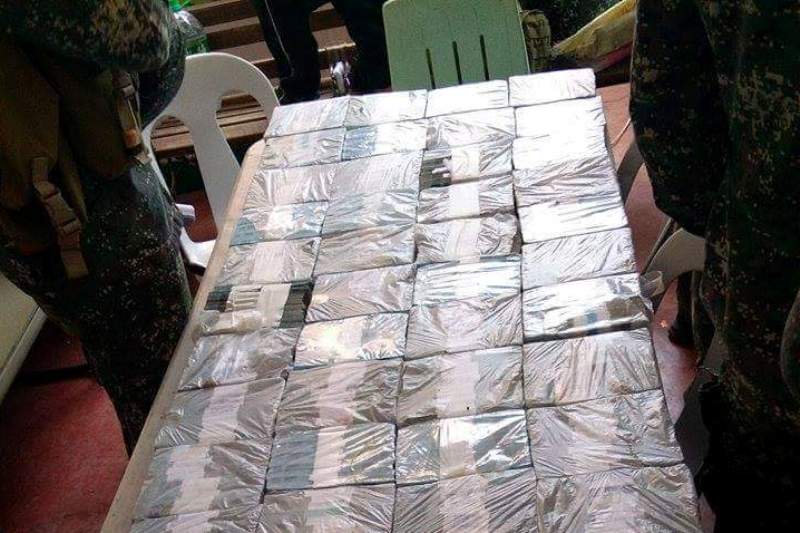 LANAO DEL SUR, Philippines — The mysterious house in Marawi City where Marine servicemen recovered P52 million cash on Monday is owned by a Maranaw clan engaged in construction business, officials said Wednesday.
Lt. Gen. Carlito Galvez Jr. of the Western Mindanao Command told The STAR Tuesday night by phone that military and police intelligence units have received information purporting that the house was originally owned by deceased couple Rolly and Marriam Dimaucor.
They operated a construction firm when they were still both alive, according to Galvez, citing initial reports from Marawi City.
The reports stated that the children of the Dimaucors assumed management of their construction business after their demise one after another about a decade ago.
"A follow up verification is still being initiated," Galvez said.
Sources from the regional offices of the Department of Public Works and Highways in Regions 10, 12 and in the Autonomous Region in Muslim Mindanao, said on Wednesday that they know the construction firm of the Dimaucors and that it was indeed involved in high-ticket government projects.
A practicing lawyer in central Mindanao confirmed to The STAR that one of the checks found, along with the bundles of cash, by personnel of the 7th Marine Battalion was intended for a contractor operating far from Marawi City.
Senior officials of the Police Regional Office-ARMM said investigators are now trying to determine who the real owner of the money is.
Besides the P52 million cash, Marines also found in the house more than P20 million worth of checks earmarked to different payees.
Some of the checks were reportedly issued by certain local government units in Lanao del Sur, which is a component province of ARMM.
Initial military and police reports said Maute and Abu Sayyaf terrorists, now combined together as Dawlah Islamiya, occupied the building of the Dimaucors and mounted machine guns on windows aimed on streets around.
The Marines were clearing the surroundings of Mapandi area in Marawi City when they discovered the makeshift fortifications around the Dimaucor residence, prompting a search of the building that resulted in the discovery of the big bulk of money piled at one spot there.
Galvez said military and police intelligence agents are also looking into reports that terrorists had ransacked two banks in Marawi City early on.
Galvez said there is still an ongoing investigation meant to solve the mystery shrouding the controversial P52 million cash the Marines found.

By John Unson