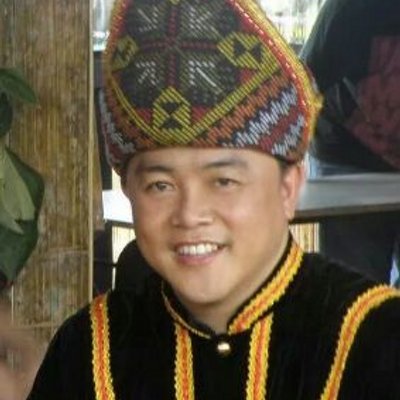 Philip-Among STAR Sabah vice chief, Phillip Among, found guilty of misappropriating other people's goods
KOTA KINABALU: STAR Sabah Vice Chairman, Phillip Among @ Daniel Dell Fidelis was fined, jailed and ordered to be whipped for an offence he allegedly committed six years ago.
Sessions Court judge M Rajalingam sentenced Phillip Among (photo), 44, to 12 months' jail and to be fined RM100,000, in default, 18 months' jail. He also ordered Phillip to be whipped once.
Rajalingam, who held in his reserved judgment that the defence had failed to cast doubt on the prosecution case,
The trial judge dismissed Phillip's application for a stay of execution and ordered him to serve his jail sentence from yesterday.
He was charged with misappropriating properties worth RM399,388 in 2008.
Phillip was found guilty of misappropriating Merbau wood by sending them to Syarikat Sri Ganesh in India, instead of delivering the wood to its actual owner, Chandul Manji, a 39-year-old businessman from India.
Phillip, who was the Sabah STAR candidate for Kapayan in the recent general election, had allegedly committed the offence for his own benefit at MISC office in Wisma Takada, Lorong Ewan, Jalan Gaya here between June 23, 2008 and July 7, 2008.
The offence was framed under Section 403 of the Penal Code which provides for a jail term of between six months and five years and whipping and a fine, upon conviction.
Deputy public prosecutor Effizah Ernie Idris prosecuted while counsel Nelson W. Angang represented the accused.
This case was first brought to court in August, 2010.
Borneo Insider