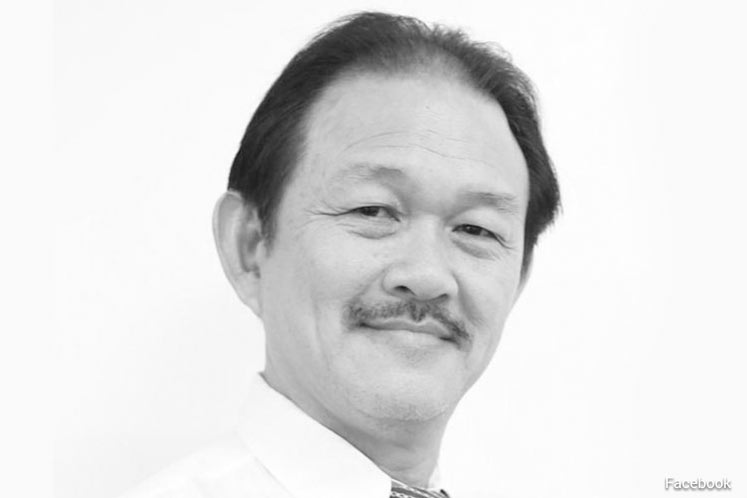 KOTA KINABALU - DAP is set to name Vivian Wong, the youngest daughter of the late Sandakan MP Datuk Stephen Wong, to defend the parliamentary seat.
The selection will be made official today by Chief Minister Datuk Seri Mohd Shafie Apdal at a meet-the-people session in Sandakan.
DAP secretary-general Lim Guan Eng is also expected to be present at the event.
Vivian, 30, had been working closely with her father as a public relations officer in the state Health and Urban Wellbeing Minist­ry.
The selection of Vivian to defend the seat which DAP first won in the 1978 general election is said to be unanimous as Sabah DAP is keen to field an active party member.
While Vivian's selection came as no surprise, the key opposition party in the state, Parti Bersatu Sabah (PBS), is keeping it to the last minute to reveal its candidate.
PBS secretary-general Datuk Jahid Jahim said the supreme council would meet today to take a final look at the candidates list.
"We have a few names. The supreme council will give its views and then the president will make a decision," he said.
Nomination for the May 11 by-election will be held on Saturday.
The by-election was called after Wong's sudden death due to a heart attack on March 28.
There has been speculation that PBS might field former Batu Sapi MP Datuk Linda Tsen, a housewife who was pushed into the political limelight in 2010 to contest the seat after her husband Datuk Edmond Chong died in a motorcycle accident.Tsen lost the seat in last year's general election to Parti Warisan Sabah's Datuk V.K. Liew.
Other names mentioned as a possible candidate included Tsen's former aide Kong Nyuk Thou, who is PBS' Elopura division chief.
PBS, which left Barisan Nasional after the coalition lost in GE14,
will be contesting using its own party symbol for the first time since 1999.
Other opposition parties such as Parti Solidariti Tanah AirKu as well as MCA and Umno are sitting out of the race, as are Sabah Progressive Party and Sabah PAS, since the Sandakan seat is widely seen as a DAP stronghold.
Sandakan was the first federal seat won by DAP in Sabah during the 1978 general election through its state chief Fung Ket Wing. He held the seat until 1990 when PBS won it.
Barisan's Liberal Democratic Party (LDP) won the seat in 1999 before Wong took it back for DAP in the 2013 general election, where he defeated then LDP president Datuk V.K. Liew.
Liew later left LDP for Warisan and won the neighbouring Batu Sapi parlia­mentary seat in last year's general election.