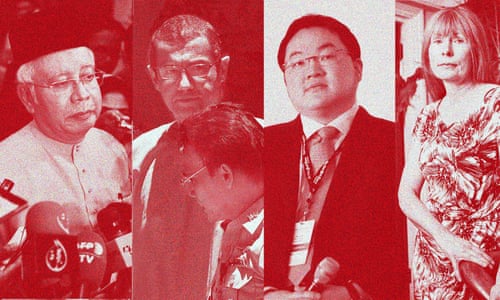 Clare Rewcastle-Brown says book will be about the story behind the story.
PETALING JAYA - Sarawak Report Editor Clare Rewcastle-Brown is penning a book on the 1MDB controversy, which she described as the "biggest story" in her career, Malaysiakini reports.
The London-based journalist explained that her book will be the story behind the story, specifically how and why she started to cover this controversy surrounding the state investment arm.
"I might be writing a little less in Sarawak Report at the moment because I am trying to write the biggest story in a book about the 1MDB investigations," she told the news portal.
Rewcastle-Brown, who was born in Sabah, said she wanted to complete her book by year end, a task she admitted would be hard to do.
She said that Malaysians would be able to read the book online, which will also touch on timber corruption in Sabah and Sarawak.
In 2010, Rewcastle-Brown set up the Sarawak Report, a whistleblower blog to highlight mass deforestation she alleged was going on in the East Malaysian state.
She later shifted her focus to 1MDB .
The site itself is not without its controversies.
Last month, PAS said it will file a lawsuit against Sarawak Report in the UK after it ran an article which alleged that PAS had received RM90 million from Prime Minister Najib Razak.
The allegation was criticised by other PAS leaders, including Deputy President Tuan Ibrahim Tuan Man, who had reportedly said PAS would take legal action against the portal for its ill intention in tarnishing the party's reputation as well as its Islamic policies.
Last week, Barisan National leaders rubbished Sarawak Report's credibility after Thai authorities clarified that denying Andre Xavier Justo's request to serve his sentence in Switzerland was in accordance with Thai laws.
Justo is a key figure in the 1MDB saga.
Sarawak Report had claimed that the decision to deny Justo's request was made due to external pressure.