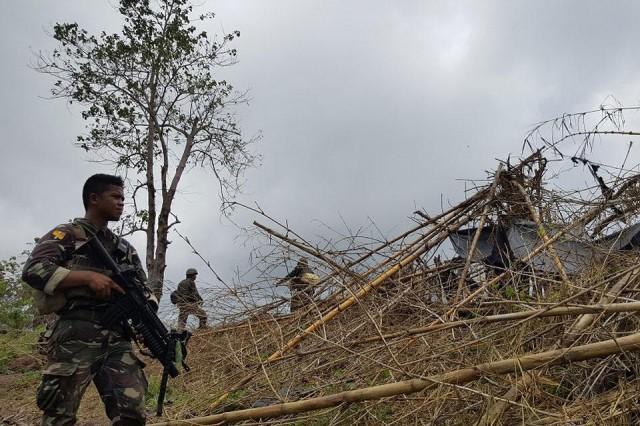 ZAMBOANGA CITY — Five suspected Abu Sayyaf bandits were killed in a clash with Marines on Capual Island off Omar town in Sulu on Tuesday, the military reported.
Capt. Jo-Ann Petinglay, spokesperson of the Western Mindanao Command, said the bodies of the five suspected bandits had been recovered.
The clash happened five days after soldiers battled with the Abu Sayyaf in Luuk town, where two suspected bandits were captured.
The military has been pursuing the Abu Sayyaf bandits in Sulu since last month.
On Jan. 31, five bandits were also killed in Panamao. CBB/rga
By: Julie Alipala