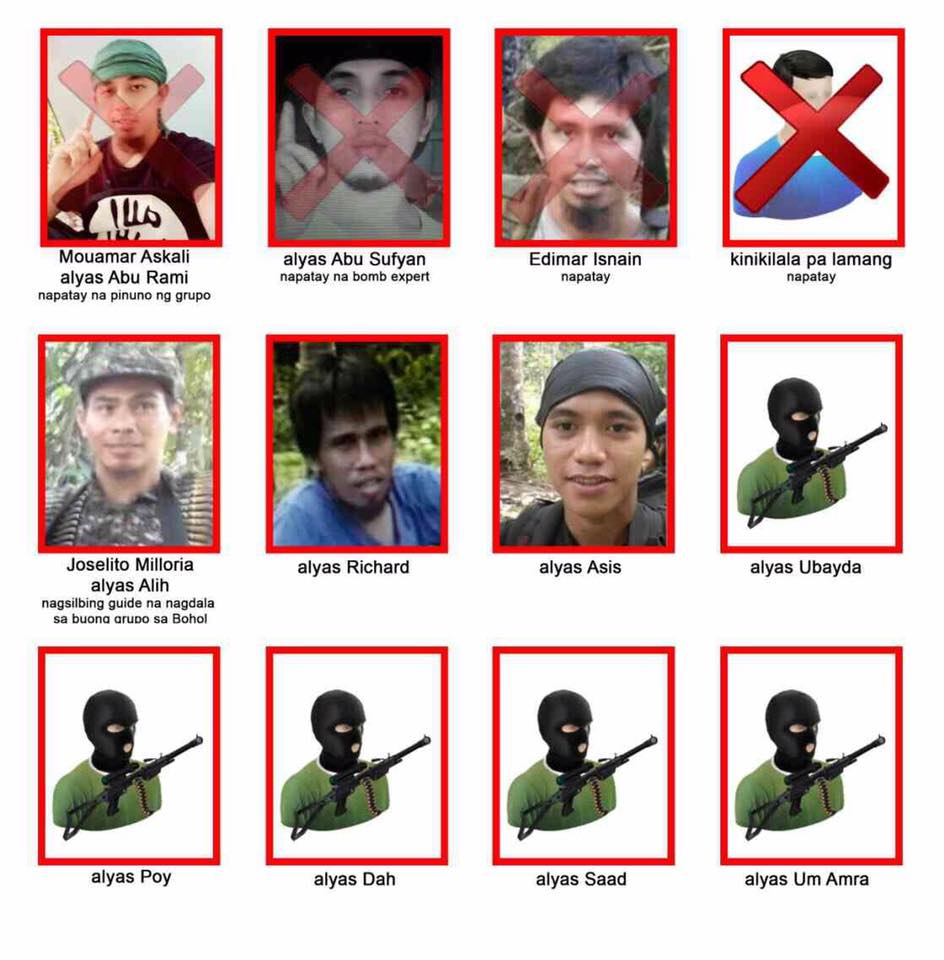 PHILIPPINE president Rodrigo Duterte has offered a bounty of P1 million for each of the eight remaining Abu Sayyaf Group (ASG) members who engaged government troops in a gunfight in Barangay Napo, Inabanga, Bohol last week.
In a visit to Bohol on Wednesday, Duterte ordered the capture of the seven bandits "dead or alive."
"My order to the police, sa lahat, even civilians to fight. And my order is dead or alive," he said.
Duterte said that any report given to the police or military that will lead to the bandits' arrest will earn the tipster a P1-million reward, per ASG member. "Sabihin nyo lang kung saan sila, police at military n a ang bahala," he added.
The President was in Bohol Wednesday, April 19, and was briefed on the current situation in the province, particularly on the security aspect since the ministerial meetings of the Asean 2017 officially start today, April 20.
On the concerns that the incident in Inabanga, Bohol may result in the presence of more Abu Sayyaf Group members in the Visayas, Duterte said he intends to arm the civilians.
Duterte has yet to reveal the full details of his plan to arm the civilians, saying there are still ongoing discussions on this.
Despite what happened, Duterte assured the public that Bohol is safe because there are enough law enforcers in the area. The clash in Inabanga left three soldiers and a policeman dead.
Four Abu Sayyaf members were also killed. Meanwhile, the Office of the Presidential Assistant for the Visayas (OPAV) is taking charge of the humanitarian efforts in Barangay Napo in Inabanga, to make sure the lives of the residents return to normal.
In an interview with SunStar Cebu, Presidential Assistant for the Visayas Michael Lloyd Dino said they are closely working with the local government unit of Inabanga and the line agencies to address the concerns of those affected by the gunfight.
"Definitely we want everything to go back to normal," he said. One of the concerns that OPAV is focusing on is the livelihood of those affected by the gunfight.
Dino said they're in the process of downloading funds for loom weavers in Napo who were affected by the conflict.
Dino, who accompanied the president yesterday, said the visit of the president yesterday will show that Bohol is safe.