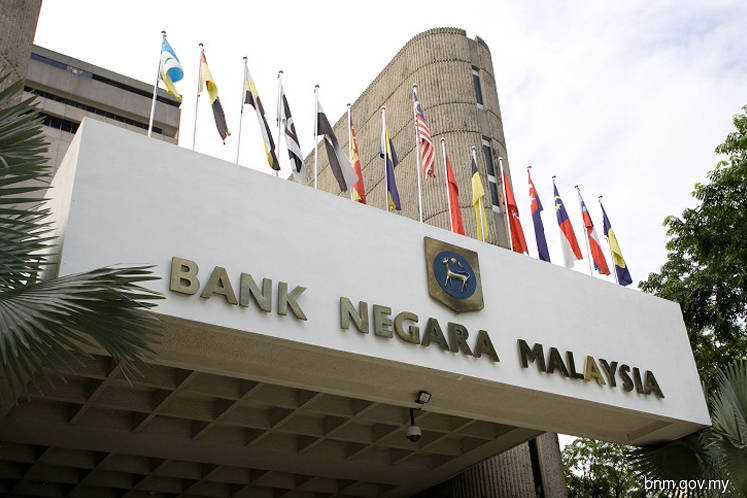 PETALING JAYA - An economist has urged Putrajaya to slow down on spending, citing Bank Negara Malaysia (BNM) figures showing that the government has already borrowed RM58.1 billion in the first six months of the year.
Barjoyai Bardai of Universiti Tun Abdul Razak said the numbers showed that federal government debt had increased from RM686.8 billion at the end of 2017 to the current RM799.1 billion.
He said BNM figures also indicate that the debt-to-gross domestic product (GDP) ratio which was on a downward trend until 2018 had increased 4% from 48.7% at the end of Q1 2018 to 52.7% at the end of Q2 2019.
"The consolation is that the increase in debts are local debts, our foreign debts have declined," he said, noting that the domestic debt-to-GDP ratio had increased from 34.5% in Q1 2018 to 40.1% in Q2 2019.
While the sales and services tax collection surpassed the projected amount, he added, the revenue collected was still far short of that from the goods and services tax (GST).
"Hopefully, this trend (of spending) is short-term. If it persists we will have serious problems.
"The debt-to-GDP ratio is still below 55%, so it's manageable, but if a recession happens – and we are expecting one – then we must keep in mind that our GDP for 2019 will drop."
BNM governor Nor Shamsiah Mohd Yunus recently said the economy grew 4.9% in the second quarter of the year, and is expected to remain on a steady growth path for the rest of the year, between 4.3% and 4.8%.
Barjoyai said it is unclear why government spending has been so high. He speculated that it could be due to Pakatan Harapan's expenses in meeting some of its manifesto promises.
"What is most important now is that the government controls its expenses and avoids borrowing more from foreign countries.
"It may have to delay big-ticket projects like the ECRL, MRT2 or LRT3, but this will have an impact on the local economy as there will be no stimulus for it."
Another economist, Ali Salman of the Institute for Democracy and Economic Affairs, said the increase in public debt is concerning but "not alarming".
"The increase in the level of debt will not alter annual debt repayment significantly, which is around 11% of the total budget," he told FMT.
"On the other hand, a 17% increase in government revenue is remarkable despite the withdrawal of GST."
Ali said although no breakdown of revenue into tax and non-tax revenue was given, the growth itself was encouraging.
"The level of debt-to-GDP has increased, but it is well under the safe limit of 55% of GDP."
He nonetheless urged Putrajaya to come up with a plan to move to a balanced budget within the next four years by cutting down wasteful expenditure on government-run entities and programmes.
By Robin Augustin