Siti Aishah
A Maoist cult leader who brainwashed and raped followers in his London commune, and kept his own daughter (Siti Aishah) imprisoned for three decades, was jailed Friday for 23 years.
Aravindan Balakrishnan, 75, known as Comrade Bala, ruled his tiny south London cult with an iron fist.
He made followers believe he had God-like powers and subjected them to decades of abuse.
"You were ruthless in your exploitation of them," judge Deborah Taylor told him as she passed sentence at Southwark Crown Court in London.
"You engendered a climate of fear, jealousy and competition for your approval."
The judge said India-born Balakrishnan had treated his daughter more like "an experiment" than a human being. She was effectively kept prisoner in the commune.
"Your treatment of her from her birth ... was a catalogue of mental and physical abuse," the judge said.
The court case over, his 33-year-old daughter waived her right to anonymity to speak out about her ordeal, and establish a new identity for herself.
"I've been a non-person all my life and now is my chance to be myself," said Katy Morgan-Davies -- a new name of her choosing.
She said she had lived "like a caged bird".
Morgan-Davies said her tyrant father idolised Mao Zedong, Joseph Stalin, Pol Pot and Saddam Hussein but wanted to be superior to them.
Daughter's break for freedom
Balakrishnan's cult was exposed when, facing death through either untreated diabetes or suicide, his daughter managed to escape in 2013.
At her previous freedom attempt in 2005, police had persuaded her to return home.
Balakrishnan was at the height of his influence in the 1970s but his group later dwindled to six women including his wife Chanda.
Balakrishnan convinced followers he controlled the sun, moon, wind and fire. They believed he had a mind control machine monitoring their thoughts.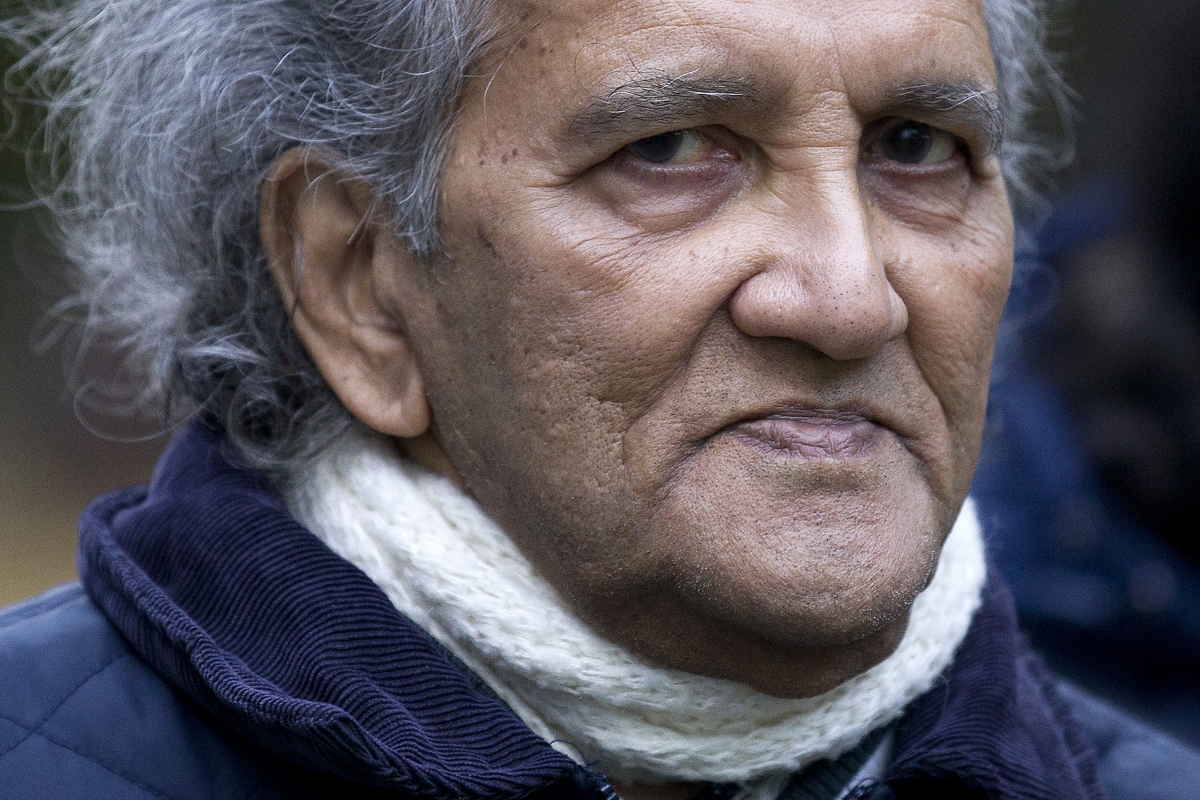 Aravindan Balakrishnan
Morgan-Davies said her father kept her from knowing that a comrade, who never showed her any affection, was actually her mother.
Looking at other children outside the windows, she was told they were fascist agents.
Enjoying her first years of liberty, she is relishing the simple things in life, such as having a key, making friends, having a drink, choosing her own clothes, walking outdoors and speaking to people without permission.
"Something just small might not mean much to most people but for me it does, just having that choice," she said.
Jurors found him guilty of six counts of indecent assault and four counts of rape.
He was also convicted of two counts of assault occasioning actual bodily harm, cruelty to a child under 16, and false imprisonment.
Some of his cult members blamed his conviction on political persecution by a fascist state.
"It's all a pack of lies, it's a miscarriage of justice it's the state taking revenge," his wife told reporters outside court.
For her part, Morgan-Davies has decided to forgive her father.
She said: "I don't wish for him to suffer, but yes, I want him to recognise what he did was wrong."
- Astro Awani