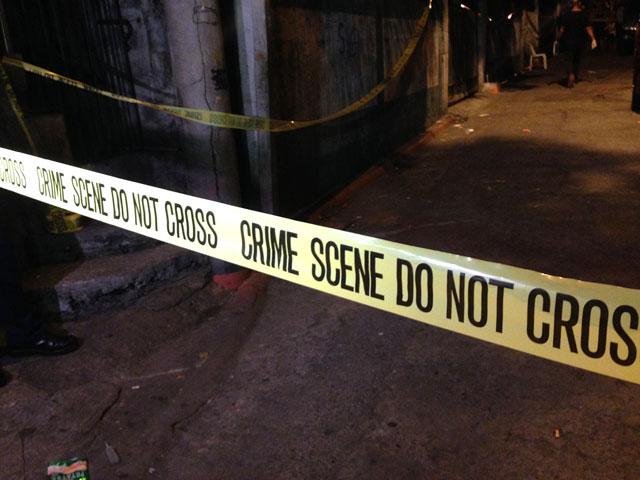 ZAMBOANGA CITY – Abu Sayyaf rebels detonated a homemade bomb at a karaoke bar frequented by soldiers in the southern Philippines, officials said.
Officials said the blast damaged the bar in Busbus village, owned by a former Muslim town mayor, in Jolo town, but there were no reports of casualties. The attack late Thursday was carried out by two men who were seen entering the bar with a bag and left minutes later before the explosion.
The motive of the attack was unknown, but officials said the bomb was detonated remotely, probably with a cell phone. Police and military investigators also recovered broken parts of cell phone.
The attack occurred despite a tight military and police security in the town following a foiled bombing of a police car parked near a busy area in Jolo. And as in previous attacks, the town mayor, Hussin Amin, did not issue any statement.
Two men on motorcycle left the improvised explosive on the patrol car while it was parked in Street 6 on the village of Kasalamatan late Wednesday. The prowl car belongs to the members of the 6th Maneuver Platoon of the Provincial Public Safety Company who were unaware of the bomb.
A civilian, who discovered the improvised bomb, informed the military about the explosive which immediately radioed the police before it could explode. A witness said two men on a black motorcycle left a black backpack containing the explosive and hurriedly escape.
Police and soldiers cordoned off the area and the army carefully disarmed the improvised explosive device.
The Abu Sayyaf had previously bombed the police headquarters in Jolo several times in the past, and also attacked military and civilian targets there in recent years. The notorious group has recently pledged allegiance with the Islamic State of Iraq and Syria and vowed to put up a strict Muslim state in the southern Philippines.
Security forces also foiled an Abu Sayyaf bombing in Isabela City in the restive province of Basilan just recently. Basilan, one of five provinces under the Muslim autonomous region, is a major stronghold of the Abu Sayyaf. (Mindanao Examiner)