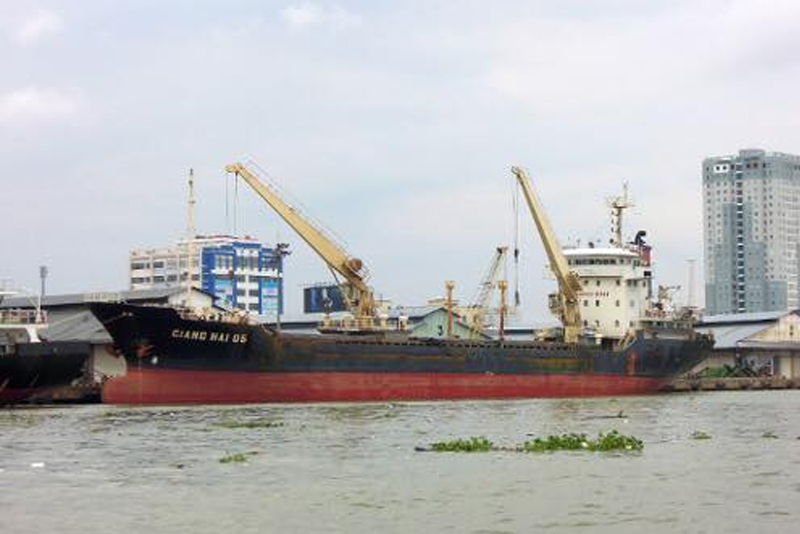 MANILA - Despite intensified military offensive operations against them, members of the Al Qaeda-linked Abu Sayyaf terror group struck anew and killed a Vietnamese sailor and kidnapped six others off the island province of Tawi-Tawi in restive Mindanao.
Captain Jo-Ann Petinglay, the spokesman of the military's Western Mindanao Command, confirmed on Tuesday the extremists aboard a speedboat attacked the Vietnamese vessel M/V Giang Hai on Sunday night.
Petinglay said the vessel was bound for Iloilo province in the Visayas to deliver cement when attacked, bringing to 12 the total number of Vietnamese sailors kidnapped in Philippine waters since November 2016.
Earlier, the Philippine Coast Guard (PCG) reported that fishermen found the Vietnamese vessel abandoned and drifting near Turtle Island in Tawi-Tawi with the body of the slain sailor aboard, on Monday morning.
As before the PCG said it launched pursuit operations but arrived at the scene long after the extremists have already fled.
The military noted that in November 2016, the Abu Sayyaf kidnapped six Vietnamese sailors off the island province of Basilan and brought to 12 to total number of Vietnamese crewmen abducted since then.
On orders of President Rodrigo "Rody" Duterte, the military has launched an intensified "search and destroy" operation against the Abu Sayyaf especially on Basilan and Sulu where they operate with impunity. The Abu Sayyaf has gained notoriety since the early 2000 through a spate of kidnap-for-ransom cases that were often marred by the beheading of their foreign and Filipino hostages.
Regional and Filipino security experts have confirmed the link of the Abu Sayyaf to the global Al Qaeda terror network through the Indonesia-based Jemaah Islamiyah extremists.
But officials admitted a more alarming development following Duterte's recent disclosure that the Daesh extremists in the Middle East have made initial inroads in Mindanao through tie-ups with the Abu Sayyaf and other terror groups.
According to Duterte, the Daesh tapped Abu Sayyaf chief Isnilon Hapilon, who carries a $5 million bounty offered by the US government, to coordinate with other terror groups that pledged allegiance to them like the notorious Maute Group and the secessionist Bangsamoro Islamic Freedom Fighters.