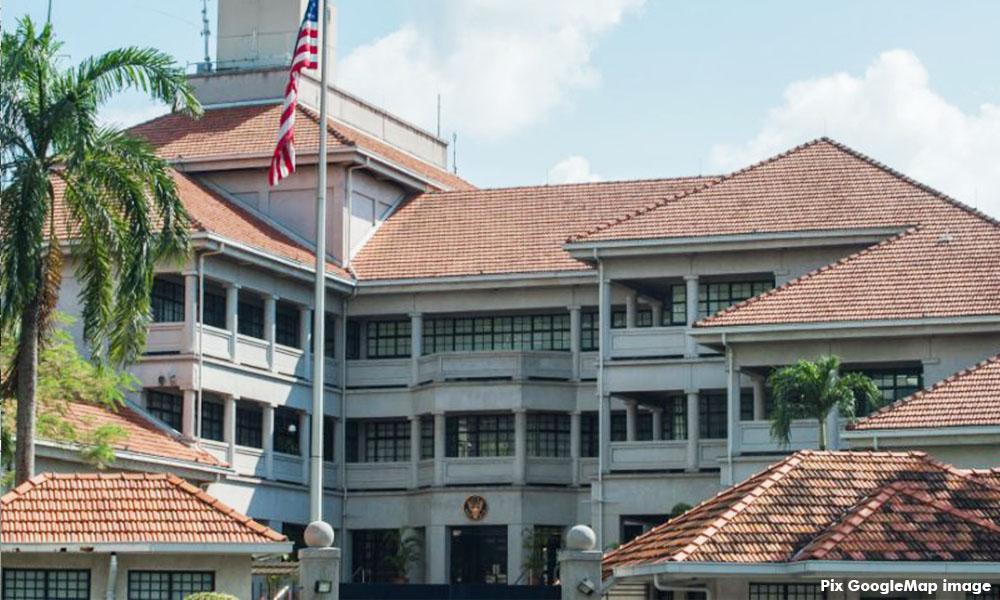 There has been no protest note from Malaysia to the US Department of Justice (DOJ) despite numerous cabinet minister's claim that the DOJ's 1MDB-linked civil forfeiture suit was a form of interference.
A US embassy spokesperson told Malaysiakini confirmed that no correspondence from Putrajaya has been received following the DOJ's last court filing last Thursday to seize more 1MDB-linked properties valued at US1.7 billion.
"None that we are aware of," said the embassy's press relations officer Drake Weisert when contacted today.
Malaysiakini also understands that Wisma Putra has no immediate plans to formally state Putrajaya's protest on allegations contained in the 215-page filing which led to many cabinet ministers rallying behind Prime Minister Najib Abdul Razak and attempting to discredit the DOJ.
Yesterday, Communications and Multimedia Minister Salleh Said Keruak yesterday described the lawsuit as an interference into Malaysia's domestic affairs and urged the US to respect the sovereignty of other countries
Similarly, Defence Minister Hishammuddin Hussein questioned why no criminal action was taken by the DOJ while Minister in the Prime Minister's Department Abdul Rahman Dahlan challenged the DOJ to reveal the identity of the complainants.
While the DOJ did not name the prime minister in any of its filings to date, it does mention a "Malaysian Official 1", which Abdul Rahman said last year refers to Najib.
Najib has repeatedly denied abusing public funds for personal gain and blamed such allegations on those conspiring to topple him and a democratically elected government.
Last January, attorney-general Apandi Ali also cleared the prime minister of any wrongdoing related to 1MDB. -
Malaysiakini