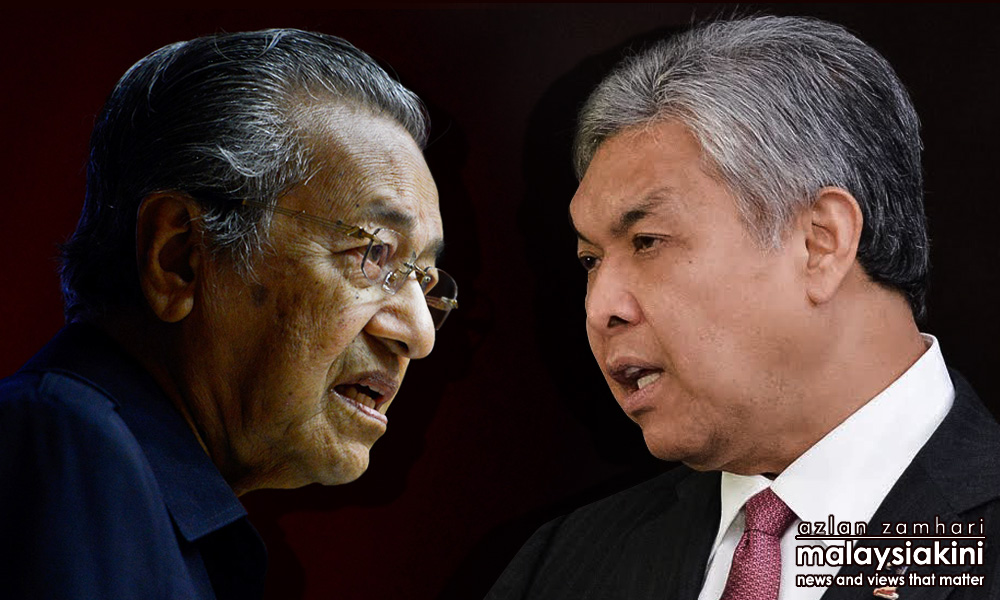 Ahmad Zahid Hamidi had hoped to convince Prime Minister Najib Abdul Razak to step down soon after he was appointed deputy prime minister, alleged Dr Mahathir Mohamad.
Mahathir claimed that this was communicated to him during a meeting with Zahid.
"He (Zahid) thought he could get Najib to resign, after which he would become prime minister.
"I told him, even if Najib resigns, it is not necessary that he (Zahid) becomes the prime minister, because Umno has the right to choose who replaces Najib," the former premier told The Malaysian Insight in an interview.
It is not known when the meeting took place. Zahid was appointed as deputy prime minister in 2015 after Muhyiddin Yassin was dropped from the cabinet due to his critical views on 1MDB.
In a video published on Facebook on Monday, Mahathir accused Zahid of wanting to replace Najib and that he had sought the former premier's blessings.
Mahathir also accused Zahid of failing to provide a clear answer on the alleged RM230 million in his account when he declared his assets to the former premier in 1996.
Mahathir has been targeting Zahid since the latter took a swipe at the former premier's Indian heritage during an Umno event over the weekend.