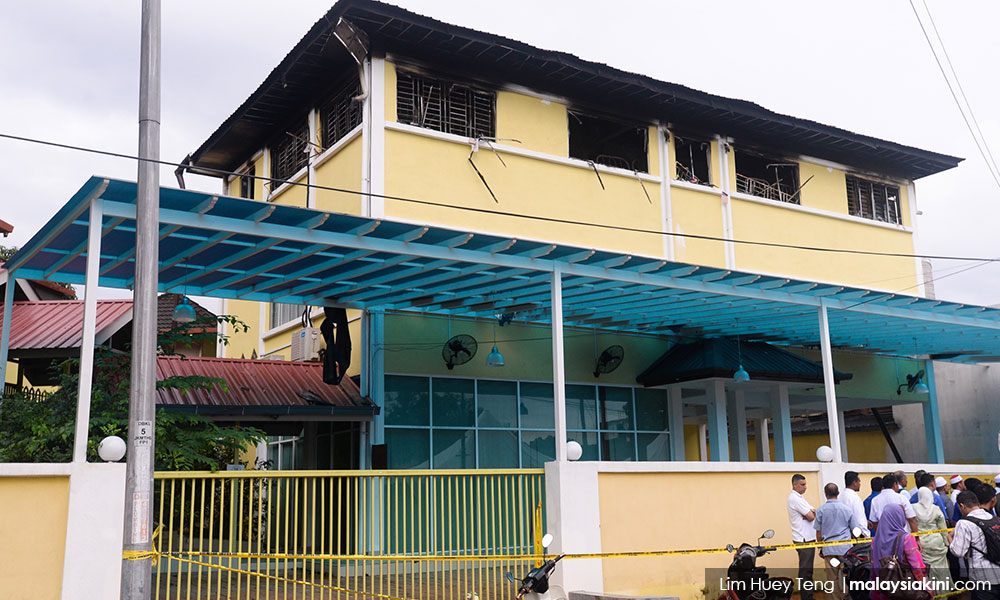 Two of the seven teenage suspects arrested in connection with a deadly fire at a tahfiz school were charged with 23 counts of murder each at the Kuala Lumpur Magistrate's Court today.
The murder charges were under Section 302 of the Penal Code, which carries the mandatory death sentence upon conviction.
According to the charge sheet, the two were also charged under Section 34 of the Penal Code, which states that "each of several persons liable for an act done by all, in like manner as if done by him alone."
The next mention date for the case has been fixed for Nov 28.
The seven suspects, aged between 11 and 18, were accused of arson which claimed the lives of 21 students and two teachers on Sept 14.
Police said the arson was a result of mocking between the group of teenagers and the tahfiz school students.