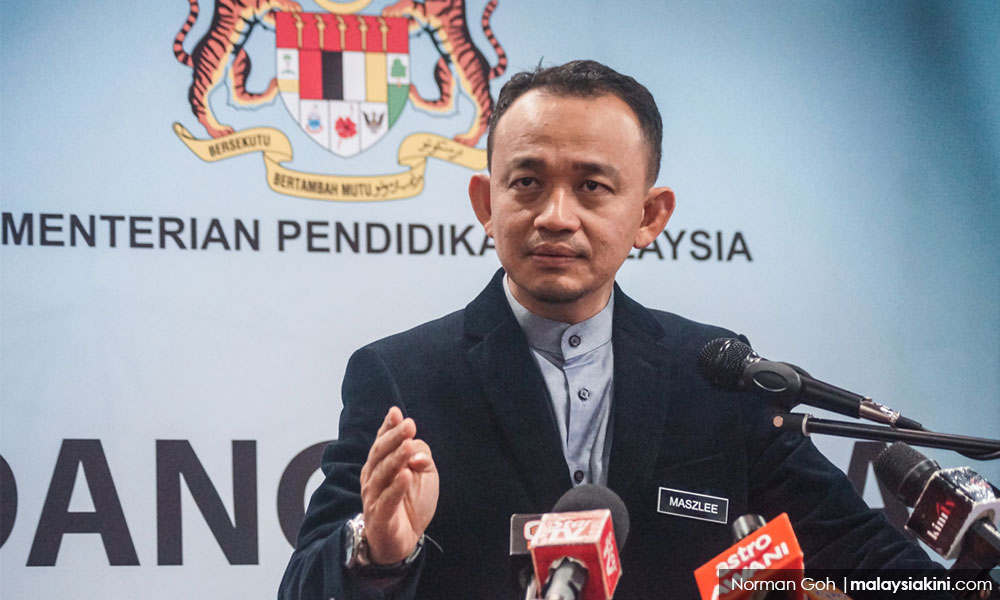 KUALA LUMPUR - A petition calling for Malaysian Education Minister Maszlee Malik to be replaced has garnered more than 110,000 signatories, as he continued to face pressure over controversial remarks linking pre-university entry to job discrimination against bumiputras.
The
online petition
- started around three weeks ago - gained momentum over the weekend after the minister said on Thursday (May 16) that if the racial quota for the pre-university matriculation programme was to be removed, then bumiputras should not be denied jobs for not being able to speak Mandarin.
Mr Stephen Ng, who started the petition and says he is a concerned parent, has urged Prime Minister Mahathir Mohamad to sack Dr Maszlee for his "nonsensical policies".
These include a ruling mandating that all children must wear black shoes to school, introduction of swimming as a co-curricular activity and building a cashless eco-system in schools, said Mr Ng.
"Maszlee is a newbie in politics and has little or no experience in any administrative position.
"To expect him to run a ministry that is so important to all Malaysians is like bringing the Pakatan Harapan (PH) government to a political suicide," the petition read.
Advertisement
When PH formed the federal government in May last year, Dr Mahathir had appointed himself as the education minister despite a pledge in PH's election manifesto stating that the premier would not be holding double portfolios.
He later relinquished the post and picked former university lecturer Dr Maszlee from his Parti Pribumi Bersatu Malaysia to take over.
Since then, Dr Maszlee has attracted controversy for his decisions and statements. There has been a steady drumbeat against him for focusing on trivial matters instead of pressing educational issues.
In defending his Thursday remarks, the Simpang Renggam Member of Parliament reportedly told journalists on Saturday that his original intention was to highlight PH's "shared prosperity" vision for all as a means to bring about changes to the current situation. However, only one particular point on retaining the racial quota attracted widespread attention, the minister noted.
The pre-university matriculation programme was rolled out in 1998 to create more opportunities for bumiputras to seek higher education in science, technology and applied arts.
Ten per cent of the seats were subsequently allocated to non-bumiputras in 2003, hence putting in place the 90:10 ethnic quota.