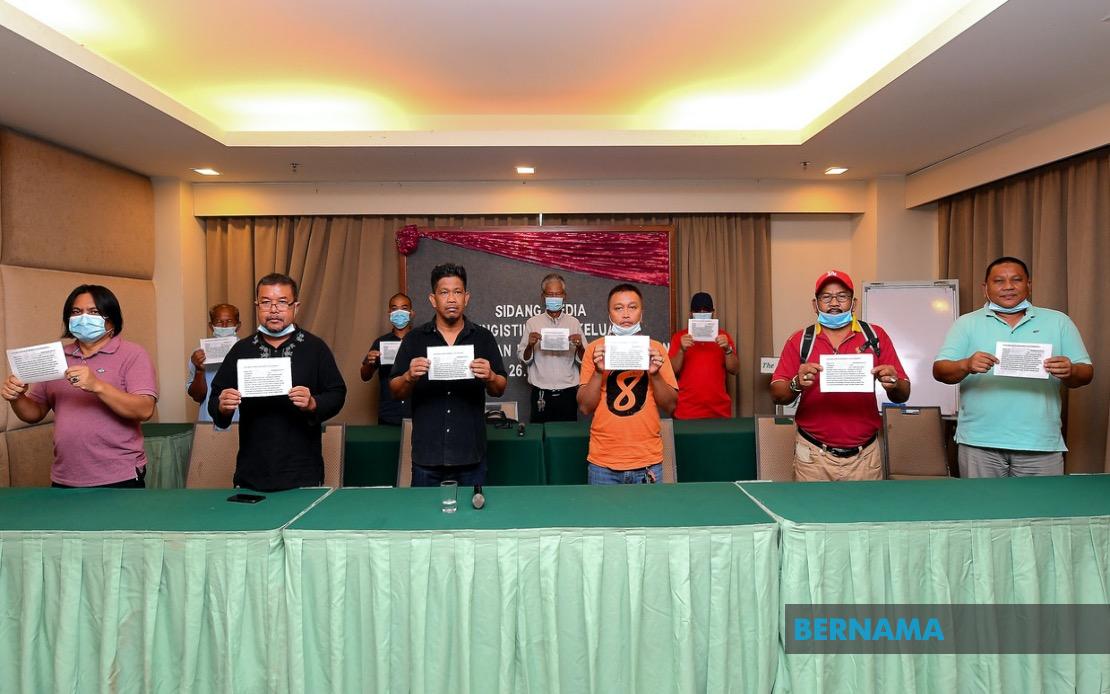 SANDAKAN - More than 1,000 members of the Warisan party including 11 branch chairmen of the Libaran Parliament have announced their party's exit today over their frustration of the party's leaders, who ignored them after winning the 14th General Election.
Announcing their exit, which includes all party branches under the Polling Center (PDM) Airport and Sibugal, was led by True 1 branch head Ibrahim Yusof.
"We worked hard to win the WAR in the last GE-14, but we didn't appreciate it at all.
"For example, our branch failed to register with the Registrar of Societies (ROS), despite having submitted the registration form before the 14th general election," he told a press conference on the matter, which was attended by all 11 branch heads.
He said members of the party had opted to become independent, while Ibrahim said he had decided to join a Sabah local party called Parti Perpaduan Rakyat Sabah.