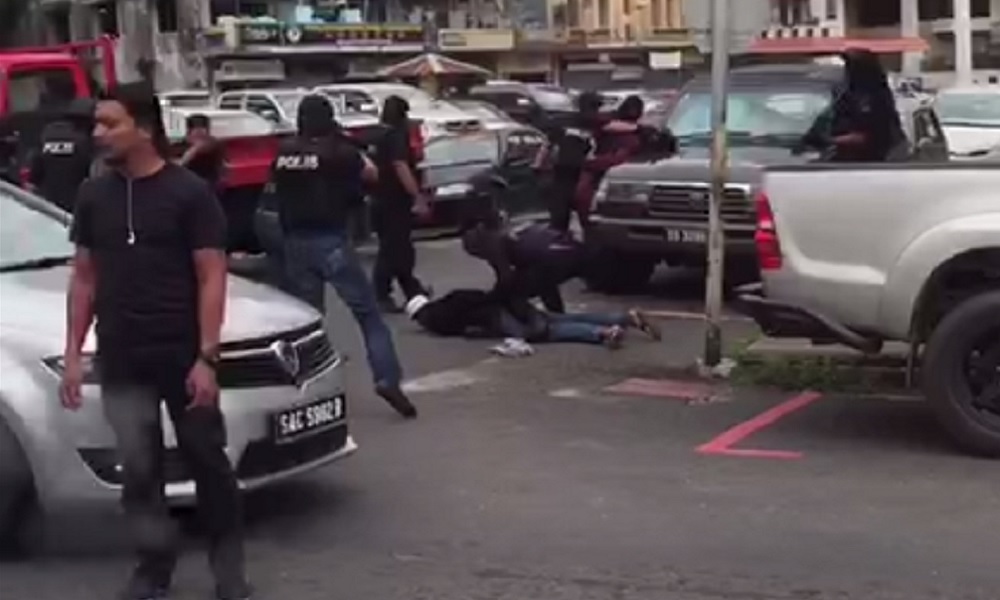 SANDAKAN - Two people suspected of terror links were arrested by police here today, the New Straits Times reported.
The news report said Bukit Aman's Counter-Terrorism Division assistant director Ayob Khan Mydin Pitchay had confirmed the arrests and that police would issue an official statement on the matter.
The arrests took place near Masjid Jamek As-Sheikh Hasabollah in Sandakan town, in the east coast of Sabah.
Pictures and footage of the arrest were widely circulated on social media, especially in a Facebook group, Sandakan Kini, where people expressed their worries over the possible presence of Islamic State terrorists in Sandakan.
Some other group members speculated that it could be just a training exercise.
The footage, apparently recorded by someone in a car, showed a team of armed men forcing some people down to the ground and arresting them while others guarded the area.
The "arresting" team wore balaclavas and vests with the word "Polis" emblazoned on the back.
They carried firearms that looked like the Heckler & Koch MP5 submachine guns typically used by the police special operations unit, Unit Tindak Khas (UTK).
The azan could be heard in the background of the video, so the arrests happened either during Zuhur prayer time (12.18pm) or during Asar (3.43pm).