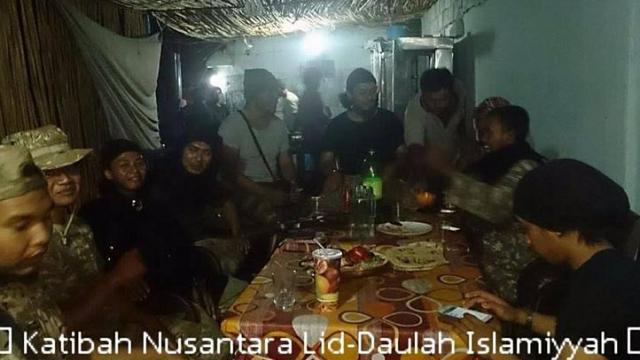 Malaysian police are investigating the source of an Islamic State (IS) propaganda video uploaded by its Malaysian-Indonesian unit calling itself Katibah Nusantara.
Special Branch director Mohamad Fuzi Harun told reporters today that the police are investigating individuals behind the video, uploaded purportedly in response to recent arrests of Katibah Nusantara members in Malaysia and Indonesia.
"We are always ready to face new threats. We will not compromise and have been constantly taking pro-active measures under preventive laws," he told reporters on the sideline of the International Conference on Deradicalisation And Countering Violence Extremism 2016 in Kuala Lumpur.
Among others, he cited the recent arrests of eight individuals linked to the IS movement, as confirmed by inspector-general of police Khalid Abu Bakar yesterday.
Mohamad Fuzi said this in response to The Star's report today on the IS-linked video that threatened revenge for the arrests of Katibah Nusantara members.
Reportedly titled 'Mesej Awam Kepada Malaysia' (Public message for Malaysia), the video in Bahasa Malaysia warned: "If you catch us, we will only increase in numbers but if you let us be, we will be closer to our goal of bringing back the rule of the Khalifah (caliph).
"Those who brand us as khawarij (dissenters), Daesh (another name for IS) and even as Mossad agents are in fact Syiah and its allies.
"We will never bow down to the democratic system of governance as we will only follow Allah's rules," said the spokesperson as quoted by The Star.
Commenting further, Mohamad Fuzi urged Malaysians to not be fooled by IS doctrines and the group's propaganda.
"We do not view this (propaganda video) as a serious threat but rather an important lesson (on new forms of terror threat)," he added.
'Knives or suicide bombs'
When met later, Bukit Aman Special Branch Counter Terrorism Division head Ayob Khan revealed that there were no specific instructions given on planned IS attacks in Malaysia.
"They were given general instructions, nothing specific. Up to them how to carry out the attacks, whether knives or suicide bombs," he said.
One of the seven suspects arrested in Bukit Aman's counter-terrorism crackdown was allegedly working under orders from an Indonesian man in Syria, Baharum Nain, also responsible for instructing IS cells in Indonesia to trigger the bombs that rocked Jakarta on Jan 14.
Baharum Nain is believed to be leading the Katibah Nusantara terror cell and Indonesian authorities believe that he has extensive connections among Malay-Indonesian speaking IS sympathisers.
'Indonesia reviewing terror laws'
Unlike Malaysia's crackdown on suspected terrorists, Indonesia's anti-terrorism laws currently have no provisions for preventive measures.
Indonesian Anti-terrorism Agency director (international cooperation) Petrus Golose later told reporters that its government is reviewing its domestic legislation.
"Indonesia will abide by the United Nations global counter-terrorism strategies. We will also continue to respect rule of law and human rights," said Petrus when asked if Indonesia would be drafting laws similar to Malaysia's preventive measures.
Prime Minister Najib Abdul Razak had in his speech earlier today justified the introduction of the much-criticised National Security Council Bill by reminding Malaysians that the civil liberties they crow about will not exist if militant group IS takes over.
Malaysian authorities have gone on high alert following the latest Jakarta bombings.