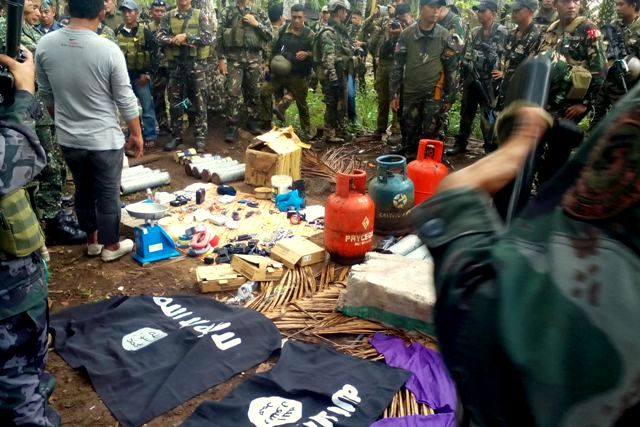 ZAMBOANGA CITY, Philippines – The death toll on the side of the Abu Sayyaf climbed to 37 as troops continue its offensive operation against the group in Tipo-Tipo town, Basilan.
The latest figure of Abu Sayyaf casualty came with the recovery of remains of five Abu Sayyaf members, according to Maj. Filemon Tan Jr., designated spokesman of the ground military operation in Basilan.
Tan said the fatalities were validated and identified on ground.
Headlines ( Article MRec ), pagematch: 1, sectionmatch: 1
According to Tan, the increase in death toll was the result of offensive operations conducted since last Saturday.
The military official said the offensive operation is ongoing and there is no let-up in going after the Abu Sayyaf bandits.
There are reports that Abu Sayyaf leader Furuji Indama, who was critically wounded during the encounter might succumb from his serious injuries, Tan said.
"This will be a no let-up operation we are already nearing the target and we are trying to push the momentum. So we are trying to hit them the soonest possible so we could finish them the soonest possible," the military official added.